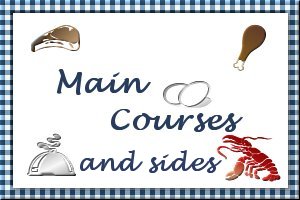 Jefferson Rice
Submitted by: Sugie
2 cups chicken broth
1 cup uncooked long grain white rice
1/4 cup butter
1/3 cup shelled pistachios
1 teaspoon salt

Bring chicken broth to a boil in a large saucepan. Add rice and reduce heat. Cover and simmer over low heat for about 20 minutes until liquid is absorbed. Meanwhile, heat butter in a small skillet and brown the pistachios. Sprinkle with salt and stir. When rice is finished cooking, place in a serving bowl and toss with pistachios.
The Skinny: Use low fat chicken broth.

Yellow Rice with Raisins
Submitted by: KatjaGirl
1 tablespoon sugar
1/2 teaspoon turmeric
1 tablespoon salt
2 tablespoons butter
1 cinnamon stick
1 cup raisins
1 teaspoon lemon rind
2 cups white rice
In a large pot, bring 6 cups of water to a boil. Add the first 7 ingredients and stir until the sugar has dissolved. Add the rice, cover, and simmer for 20 minutes. Remove cinnamon stick and lemon rind before serving.

Coconut Rice
Submitted by: Ashli
2 1/2 cups jasmine rice
1 tablespoon vegetable oil
2 teaspoon fresh ginger, minced
1 1/2 cups canned unsweetened coconut milk
1 1/2 cup water
1 1/2 inch cinnamon stick
Pinch of salt
1/2 cup fresh cilantro, minced
2 green onions, chopped

Heat oil in medium saucepan over medium heat. Add ginger and cook, stirring constantly for 1 minute. Add rice and stir. Cook for 3 minutes, stirring constantly. Add coconut milk, water, cinnamon, and salt. Stir. Bring to a boil. Reduce heat and simmer until rice has absorbed all of the liquid, about 10 minutes, stirring occasionally to prevent the rice from sticking to bottom of pan. Cover and reduce heat to low, cook until rice is soft and tender, about 15 -20 minutes. Stir in cilantro and green onions just before serving. Makes 6 servings

To submit your favorite recipes to be included in the Garden of Friendship Recipe Book, please email them to Barbiel
Background graphics made especially for the Recipes Committee of the Garden of Friendship by Valatine