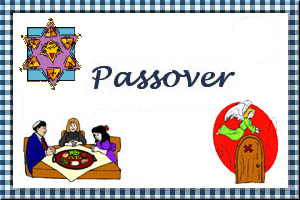 Mulled Apple Ale
Submitted by: Vadi
2 pounds good baking apples
5 cups ginger ale
5 whole cloves
1 cinnamon stick
1 teaspoon freshly grated nutmeg
1/2 teaspoon ground ginger
peel of 1 orange in large chunks
apple slices
Bake the apples in a 400°F oven on a cookie sheet for 30-45 minutes, or until very soft. Place the apples in a saucepan and mash. Add the ginger ale, cloves, cinnamon stick, ginger, and orange peel. Bring to a boil and simmer for 3 minutes. Remove from the heat and cool. Press the apple mixture through a sieve, trying to press as much of the apple through the sieve. Refrigerate until you are ready to serve. Heat the apple ale mixture in a saucepan until warmed through. Pour into mugs and garnish with apple slices.
Note: This is a delicious apple ginger drink. It does require quite a bit of preparation for a beverage, but most of it is done several days before the dinner.

Blue Lemonade
Submitted by: Creepy Cat Lady
4 cups water
1 1/2 cups sugar
6 lemons of juice and zest
1/2 cup blackberries
1/2 cup blueberries
Heat 2 cups of water with sugar, until sugar dissolves. Continue to heat for 5 minutes or so until it starts to thicken up. Add the rest of the water, zest and juice. Let cool to room temperature. Put the blueberries and blackberries in a blender and puree. Stir berries into the lemonade and let sit for 2 hours at room temperature. Strain lemonade and chill before serving.

Watermelon Lemonade
Submitted by: Creepy Cat Lady
8 cups seeded watermelon cut into 1-inch chunks
1 cup hulled and quartered fresh strawberries
1 cup granulated sugar
1/2 cup freshly squeezed lemon juice (about 3 lemons)
2 cups water (approximately)
thin watermelon wedges with the rind (optional)
In a food processor fitted with a steel blade, pulse the watermelon, strawberries, and sugar until blended and smooth.Strain through a fine-mesh strainer into a 2-quart container, pushing down on the solids to get all the juice. Add the lemon juice and enough of the water to make 1 1/2 quarts. Chill until very cold. Serve over ice with a wedge of watermelon, if desired. Yield: about 1 1/2 quarts.
Note: Lately, the news from the health circles is that watermelons have extra-good stuff in them. Combining two of summer's favorites, watermelon and lemonade, seems only natural.

To submit your favorite recipes to be included in the Garden of Friendship Recipe Book, please email them to Barbiel
Background graphics made especially for the Recipes Committee of the Garden of Friendship by Valatine