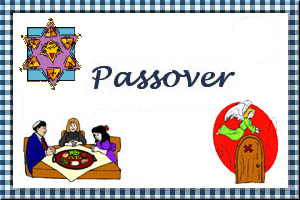 Passover Cream Puffs
Submitted by: SueW
1/3 cup butter, margarine or peanut oil
1 cup cake meal
4 eggs, unbeaten and at room temperature
1 cup boiling water
1/2 teaspoon salt
2 teaspoons sugar
Combine margarine, water, salt and sugar in saucepan and bring to a vigorous boil over medium heat. Turn heat to low; add cake meal. With wooden spoon beat fast until mixture leaves sides of pan and forms a stiff ball. Remove from heat. Add unbeaten eggs, one at a time, beating very thoroughly after each addition until dough is smooth and thick. Drop by heaping tablespoons onto well-greased cookie sheet, about 2 inches apart. Yields 8 large, 16 medium or 30 to 32 small puffs.
Note: There are two ways to bake:
First: Bake at 425°F for 30 minutes; then for 40 minutes at 325°F until the puffs are crisp to touch. Cut off tops of cooled puffs and fill with sweetened whipped cream or favorite filling.
Second: Bake in 400°F oven 40 minutes or until puffed and golden brown. Don't open oven during early part of baking or the shells will be ruined. Cool, cut off tops, remove excess doughy portions and put back in oven to dry out, if desired. Fill, replace tops.

Passover French Toast
Submitted by: Cookie
Kosher for Passover store bought sponge cake or marble cake (or homemade)

1 -2 eggs, beaten
1 tablespoon butter

Cut cake into slices of bread about one inch thick. Preheat butter in frying pan over low heat. Dip each side of the cake into beaten egg mixture. Place the cake dipped in egg mixture in the frying pan and brown on both sides.
Note: This is delicious and tastes just like regular french toast!

Challa
Submitted by: Barbiel
8 cups flour
2 cups water
1/2 cup oil
1/2 cup sugar
a pinch of salt
4 large eggs
2 envelopes dry yeast
1 tablespoon of flour
1 tablespoon of salt
1 tablespoon sugar
Dissolve yeast in 1/ cup warm water. Add flour, salt and sugar. Beat eggs. Add oil, sugar and salt. Add 1 cup of flour and yeast mixture. Add remaining flour, alternating with 1 1/ cups water. Knead until smooth. Place in greased bowl, cover, place in warmed oven. Let rise for ¸ hour-punch down, repeat 5 times. Knead well, put on floured pastry cloth and divide into four parts. Form 4 challas, put each into greased and floured pans. Let rise for 30 minutes. Brush with egg yolk with 2 tablespoon of water. Bake for 30 minutes in a 375°F oven. Makes 4 breads.

To submit your favorite recipes to be included in the Garden of Friendship Recipe Book, please email them to Barbiel
Background graphics made especially for the Recipes Committee of the Garden of Friendship by Valatine