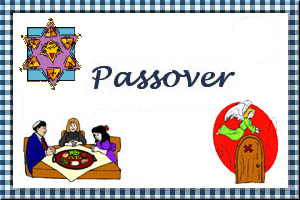 Mandel Bread
Submitted by: Barbiel
1 cup oil
1 cup sugar
2 eggs
2 teaspoons vanilla
1 teaspoon baking powder
1 cup nuts
1 cup chocolate bits
3 1/2 cups flour
Beat oil, sugar and eggs very well. Then add the following ingredients. Form 4 strips. Place on pammed cookie sheet. Bake at 350°F for 30 minutes. Cool. Cut diagonally. Makes 4 breads.

Herb Bread
Submitted by: Barbiel
2 1/2 cups flour
1 1/4 teaspoons salt
1/2 tablespoon baking powder
1/8 tablespoon cayenne
1 teaspoon dried sage
1 teaspoon pepper
1 cup grated parmesan cheese
3/4 cup minced parsley leaves
1/4 cup vegetable shortening
2 tablespoons sugar
2 large eggs
1 1/4 cups buttermilk
1/2 teaspoon Worcestershire sauce
In a bowl combine the first eight ingredients. In a large bowl, stir together shortening, sugar and eggs. Stir in buttermilk and Worcestershire sauce, combine mixture well. Add flour mixture and stir batter until it is just combined. Divide batter among 3 greased loaf pans. Bake in 350°F oven for 45 minutes. Cool on rack for 10 minutes. Turn loaves right side up on rack and cool for 2 hours. Wrap in foil. Makes 3 breads.
Note: May be frozen.

Passover Banana Bread
Submitted by: Barbiel
1 3/4 cups flour
2 teaspoons baking powder
1/4 teaspoon baking soda
2/3 cup sugar
1/4 cup broken nuts
2 eggs
1/4 cup shortening
1 cup mashed bananas
Mix and sift dry ingredients. Cream shortening and sugar until light and fluffy. Add eggs and beat well. Add bananas and mix. Add flour mixture about 1/4 cup at a time, beat after each addition. Stir in nuts. Turn into greased log. Bake in 350°F oven for 60 minutes. Cool before slicing. Makes one bread.

To submit your favorite recipes to be included in the Garden of Friendship Recipe Book, please email them to Barbiel
Background graphics made especially for the Recipes Committee of the Garden of Friendship by Valatine