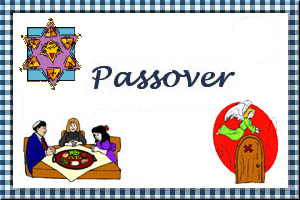 Soda Bannock
Submitted by: Wolfmama
8 ounces of flour (2 cups)
1 level teaspoon of salt
1 level teaspoon of cream of Tartar
1 level teaspoon of baking soda
buttermilk (about 1/8 liter)
1/2 ounce butter (1/8 of a stick)
1/2 ounce sugar (1/8 cup)
optional: 1 oz dried fruit (1/4 cup, traditionally raisins)
Sieve the flour, salt, cream of Tartar and baking soda. Rub in the butter with your fingertips. Add the sugar and raisins, mix well. Mix in a small amount of buttermilk to form a wet dough - the amount is about 1/8 of a liter box of buttermilk. You should be able to pick up and handle the dough, but it should also be pretty damp and stretch easily. Dust a countertop with flour and knead the dough a little (the fun part of breadmaking!). Then form the dough into an oval shape a couple of inches high, roll it in flour and place it in a floured baking pan. Flatten it to about 1 - 1/2 inches height with the backs of your hands. Bake for half an hour at 350°F. Check that the center is cooked with a toothpick before you take it out. Makes one bread.
Note: This is a fruit bread that does not require yeast, easy for kids to make. Delicious warm or cold!

Passover Chocolate Mandelbrot
Submitted by: Lady Seanna
2 cups white sugar
1 cup pareve margarine
6 eggs
2 3/4 cups matzo cake meal
3/4 cup potato starch
1/2 teaspoon salt
1 cup chopped walnuts
2 cups semisweet chocolate chips
2 teaspoons white sugar
1 teaspoon ground cinnamon
Preheat oven to 350°F (175°C). Grease a large cookie sheet. In a large bowl, cream together the 2 cups sugar and margarine until smooth. Beat in eggs one at a time, mixing well after each one. Combine the cake meal, potato starch and salt; stir into the creamed mixture. Mix in walnuts and chocolate chips. The mixture will be heavy. Form into 2 long oval loaves. Place onto the prepared baking sheet. Sprinkle the top with a mixture of 2 teaspoons sugar and cinnamon. Bake for 50 to 55 minutes in the preheated oven, until a toothpick inserted into the center, comes out clean.

Braided Bread
Submitted by: Alice
2 1/2 cups all-purpose flour, divided
1/4 cup white sugar
1 teaspoon salt
1 (.25 ounce) package active dry yeast
2/3 cup milk
2 tablespoons butter
2 eggs
5 whole eggs, dyed if desired
2 tablespoons butter, melted
In a large bowl, combine 1 cup flour, sugar, salt and yeast; stir well. Combine milk and butter in a small saucepan. Heat until milk is warm and butter is softened but not melted. Gradually add the milk and butter to the flour mixture, stirring constantly. Add two eggs and 1/2 cup flour and beat well. Add the remaining flour, 1/2 cup at a time, stirring well after each addition. When the dough has pulled together, turn it out onto a lightly floured surface and knead until smooth and elastic, about 8 minutes. Lightly oil a large bowl, place the dough in the bowl and turn to coat with oil. Cover with a damp cloth and let rise in a warm place until doubled in volume, about 1 hour. Deflate the dough and turn it out onto a lightly floured surface. Divide the dough into two equal size rounds. Cover and let rest for 10 minutes. Roll each round into a long roll about 36 inches long and 1 1/2 inches thick. Using the two long pieces of dough, form a loosely braided ring, leaving spaces for the five colored eggs. Seal the ends of the ring together and use your fingers to slide the eggs between the braids of dough. Preheat oven to 350°F (175°C). Place loaf on a buttered baking sheet and cover loosely with a damp towel. Place loaf in a warm place and let rise until doubled in bulk, about 45 minutes. Brush risen loaf with melted butter. Bake in preheated oven for 50 to 55 minutes, or until golden. Makes 1 – 1 pound loaf.

To submit your favorite recipes to be included in the Garden of Friendship Recipe Book, please email them to Barbiel
Background graphics made especially for the Recipes Committee of the Garden of Friendship by Valatine