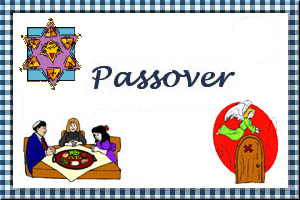 Cool Cranberry Pie
Submitted by: Selena
1 (3 ounce) package raspberry gelatin
1/3 plus 1/4 cup sugar divided
1 cup cranberry juice
3 ounces cream cheese softened
1 tablespoon milk
1 teaspoon Vanilla extract
12 ounce whipped cream divided
1 can (16 ounce) jellied cranberry sauce
1 9 inch graham cracker piecrust
Mix gelatin and 1/3 cup sugar in a small bowl. Pour the cranberry juice into a small saucepan. Bring to a boil over medium heat, remove from heat and add the gelatin mixture to the cranberry juice. Stir until gelatin dissolves pour into a small bowl chill until slightly thickened. Combine the remaining sugar the cream cheese milk and Vanilla into a large bowl. Beat with an electric mixer at high speed until light and fluffly. Whip gelatin mixture with wisk. Add to cream cheese mixture and whisk until smooth. Reserve 1/2 cup of whipped cream fold the remaining whipped cream into cream cheese mixture. First put the cranberry sauce into a bowl and mash up with a masher. To make the cranberry sauce easier to spread on the bottom of the piecrust. Spread the cream cheese mixture over the cranberry sauce. Chill for 3 hours or more. Cut the pie into 8 slices arrange the slices on a plate and top with remaining whipped cream. Serves 8.
Note: You can also use strawberries in place of the cranberries. Just use strawberry jam in place of the jellied cranberry sauce. Use cranberry and strawberry juice and strawberry gelatin or strawberry/cranberry gelatin or just atrawberry gelatin.

Kiwi Sorbet
Submitted by: Praying Bear
4 kiwifruits
1/2 cup light corn syrup
1/2 cup sugar
5 teaspoons lemon juice
1 cup water
1/4 teaspoon grated lemon peel
Mix corn syrup, sugar and water in a saucepan. Simmer for 2 minutes and stir until sugar gets dissolved. Process the kiwifruit in a food processor to equal 3/4-cup puree. Add lemon peel, lemon juice and sugar. Pour the mixture into a shallow metal pan. Refrigerate for an hour. Transfer it into chilled bowl. Beat with an electric mixer until fluffy. Freeze again for 2 hours before serving.

Noodle Kugel
Submitted by: Praying Bear
1 package egg noodles
4 eggs
1 teaspoon Vanilla
1/2 cup milk
1 stick cinnamon
1 cup raisins
1 stick butter
1 large container sour cream
1 cup sugar
sugar to taste
Cook noodles till tender. Drain and leave aside. Heat butter in a skillet and add noodles. Stir and toss to coat. Combine the remaining ingredients and add to the noodles. Sprinkle with cinnamon, sugar and raisins. Bake at 350°F for an hour.

To submit your favorite recipes to be included in the Garden of Friendship Recipe Book, please email them to Barbiel
Background graphics made especially for the Recipes Committee of the Garden of Friendship by Valatine