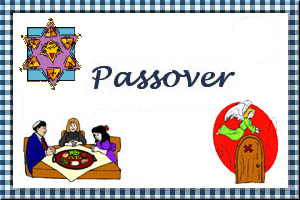 Pecan and Dried Fruit Kugel
Submitted by: Merribuck
1 pound wide egg noodles
4 large eggs, separated
6 tablespoons unsalted butter
1/2 cup sugar
1 cup sour cream
1 teaspoon vanilla
1/3 cup diced raisins
1/3 cup diced apricots
cinnamon
freshly grated nutmeg
1 cup chopped walnuts
2/3 cup apricot preserves
Preheat the oven to 375°F. In a pot of boiling salted water cook the egg noodles until they are al dente. Drain, refresh under cold water and drain again. Transfer to a large bowl. In a bowl whisk together the egg yolks, butter, all but 2 tablespoons of the sugar, the sour cream and the vanilla. In a bowl with an electric mixer beat the whites until they form soft peaks. Add the remaining sugar and beat to firm peaks. Fold the whites into the yolk mixture and fold into the noodles In a buttered shallow baking dish layer the noodles, walnuts, jam and raisins and apricots. Sprinkle with the bread crumbs and bake for 25 to 30 minutes, or until lightly golden.

Matza Kugel
Submitted by: Cookie

one box farfel

5 or 6 pieces of egg matzo

1/3 cup grape wine

2 large heaping tablespoons of grape jelly

4 apples (sliced thin)

4 large eggs
(or 2 egg beaters and 2 eggs, or three egg beaters and two egg whites)

1 cup raisins

1/2 cup sugar and cinnamon

Put farfel and egg matzo in large pot with hot water. Drain. Add cold water and drain once again. Add beaten eggs and all other ingredients. Mix well and fold into large greased glass pan. Bake at 350°F for 40 min.

Pecan Pie
Submitted by: Jana
4 eggs
2/3 cup chopped pecan nuts
1 sheet crushed matzos
1 cup sugar
1 teaspoon vanilla essence
1 cup whipped cream
grated chocolate

Separate eggs and beat whites. Gradually add sugar. Stir in pecan nuts, matzos and vanilla essence. Bake at 160°F for half an hour. Turn oven off and leave in the oven for 1 additional hour. When cool, top with whipped cream and grated chocolate. Makes one pie.

To submit your favorite recipes to be included in the Garden of Friendship Recipe Book, please email them to Barbiel
Background graphics made especially for the Recipes Committee of the Garden of Friendship by Valatine