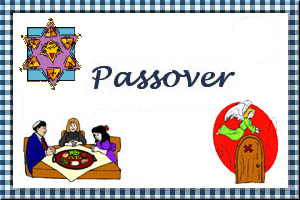 Sweet Potato Casserole
Submitted by: KatjaGirl
3 cups mashed sweet potatoes
1 cup white sugar
2 eggs, beaten
1/3 cup milk
1 teaspoon vanilla
1/2 teaspoon salt
cinnamon
1 stick butter, melted
Combine all ingredients. Top with Topping (recipe below). Bake in 350°F oven for 25 minutes. Yield: 8 servings.
Topping:
3 1/2 tablespoons melted butter
1/3 cup flour
1/2 cup brown sugar
1/2 cup nuts

Maple Rice Pudding
Submitted by: KatjaGirl
1 quart skim milk
2 cups cooked long-grain white rice
1/3 cup maple syrup
2 tablespoons maple syrup
1 teaspoon grated orange rind
1/3 cup broken walnuts
Combine the milk and rice in a large saucepan. Cook, stirring, over medium-low heat until the mixture boils and thickens, about 25 minutes. Stir in 1/3 cup maple syrup and cook 10 minutes more. Add the orange rind and vanilla. Pour into 4 (8-ounce) dessert bowls or custard cups - then allow to cool at room temperature. Meanwhile, heat the walnuts in a small heavy frying pan over low heat, stirring, until fragrant, about 3 minutes. Drizzle with remaining 2 tablespoons maple syrup. Cook over medium heat, stirring, until the syrup boils and coats the walnuts, about 2 minutes. Sprinkle on the pudding. Yield: 4 servings.

Passover Waffles
Submitted by: LisaW
2 eggs separated
3 tablespoons oil
1/2 cup buttermilk
1/4 cup sugar
1/3 cup matzah cake meal
1/8 cup potato starch
Beat egg whites with an electric beater until soft peaks form. Gradually add sugar and continue beating until stiff peaks, but not dry. Using same beaters, beat egg whites with oil until light, about 5 minutes. Add milk, continue beating. Gradually add dry ingredients. Batter will be thick. Fold in egg whites in two batches. Pour batter into prepared waffle iron. Makes 4 waffles.
Note: This batter can also be used for griddle pancakes.

To submit your favorite recipes to be included in the Garden of Friendship Recipe Book, please email them to Barbiel
Background graphics made especially for the Recipes Committee of the Garden of Friendship by Valatine