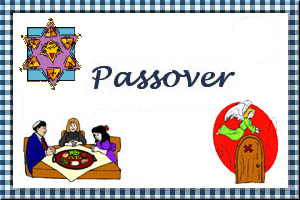 Cake Meal Cheese Blintzes
Submitted by: LisaW
3 eggs
1 1/2 cups water
1/2 teaspoon salt
3/4 cup matzo cake meal
Beat eggs, add water, and beat again. Add salt. Place cake meal in a mixing bowl. Slowly add egg-water mixture, stirring constantly. If batter is lumpy, strain it, but do not add more water. Lightly grease a 6-inch skillet with a little fat on waxed paper. Place over a moderately-high flame. Fill a cup with batter. Pour 1/2 cup of batter into the skillet. As soon as the batter adheres to the skillet, return the excess batter to the cup. Fry until the blintz begins to "blister" and the edges curl away from the skillet. The blintz should be very thin and pliable and still very slightly moist on top. Turn out by inverting the skillet over a cloth covered wooden board( (it may be necessary to tap the edge of the skillet on the board). The batter should be stirred before each frying; grease the skillet at about every third blintz. It may take several blintzes before the skillet is greased and heated just right. Fill with Cheese Filling and fry blintzes.
Cheese Filling:
l lb dry cottage cheese
2 eggs
1 tablespoon sugar or to taste
2 tablespoons sour cream
1/4 cup melted butter
1/2 teaspoon salt
1 teaspoon lemon juice
Rub cottage cheese through a sieve and combine with remaining ingredients. Place 2 teaspoons filling in the center of the cooked side of each blintz. Raise the bottom flap of dough to cover filling, then overlap with the top flap of dough. Tuck both sides under so that they almost meet at the bottom center. Another way of making blintzes is to place the filling near one edge and roll as you would a jelly roll. Brown lightly on both sides in a heavy greased skillet. Blintzes should be eaten hot. Served with sour cream, applesauce or both.

Sweet Potato Kugel
Submitted by: AngelBreath
6 small sweet potatoes, peeled and grated
3 apples, peeled and grated
1 cup raisins
1 cup matzo meal
2 teaspoons cinnamon
1 cup walnuts, chopped (optional)
1 cup fruit juice or water
Mix ingredients together. Press into baking dish and bake 45 minutes at 375ºF, until crisp on top. Serves 12.

Cinnamon Apple Apricot Cake
Submitted by: LisaW
Apple Layer:
5 large apples, sliced thin
6 dried apricot halves, coarsely minced
1/4 cup sugar
1 teaspoon cinnamon
Topping:
1/3 cup walnuts, finely chopped
2 teaspoons cinnamon
1/2 teaspoon sugar
Cake:
3 eggs, separated
3/4 cup matzoh cake meal
3/4 cup sugar
1/3 cup oil
2 teaspoons Vanilla
pinch salt
2 teaspoons finely grated lemon zest
Toss apples with sugar and cinnamon. Set apples and apricots aside. In a medium bowl, combine egg yolks, sugar, Vanilla, lemon zest, matzoh meal and oil. Blend until smooth. In a separate bowl, whip the egg whites with pinch of salt until stiff and glossy. Loosen batter with generous dollop of egg whites, then fold remaining egg whites into batter. Spoon half of batter into greased 9-inch springform pan. Arrange apples on top. Dot with minced apricot and cover with remaining batter. Batter will be thick and stick (don't worry about spreading it evenly). Combine Topping ingredients and sprinkle over cake batter. Bake 50 to 55 minutes at 350°F. Yield: 8 to 10 servings.

To submit your favorite recipes to be included in the Garden of Friendship Recipe Book, please email them to Barbiel
Background graphics made especially for the Recipes Committee of the Garden of Friendship by Valatine