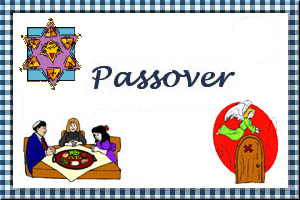 Chocolate Walnut Torte
Submitted by: Lady Lynda
Cake:
8 ounces (2 sticks) unsalted butter, plus extra for pan
1/2 cup matzo cake meal, plus extra, for flouring the pan
8 ounces semisweet chocolate
5 eggs plus 3 egg yolks
3 tablespoons sugar
7 ounces (about 2 1/3 cups) finely ground walnuts
Frosting:
1/2 cup egg whites (from about 4 eggs)
1/2 cup sugar
8 ounces (2 sticks) cold unsalted butter, cut into pieces
1 ounce unsweetened chocolate, melted
2 teaspoons cold brewed coffee
Preheat oven to 350°F. Butter a 10-inch round cake pan and line the bottom with waxed or parchment paper. Flour the sides of the pan with matzo cake meal. In the top of a double boiler set over barely simmering water, melt the butter and chocolate together, stirring frequently. Set aside to cool slightly. In a mixer fitted with a whisk attachment (or using a hand mixer), whip the eggs, egg yolks, and sugar until very light and fluffy. Fold in the hot chocolate mixture. In a small bowl, mix the matzo meal and ground walnuts. Fold into the chocolate-egg mixture. Pour into the prepared pan and bake until firm and dry on the top and a toothpick inserted into the center comes out almost clean (a few crumbs are OK), about 35 to 40 minutes. Let cool 20 minutes in the pan, then turn out onto a rack and let cool to room temperature. Transfer to a serving plate and refrigerate 1 hour. Meanwhile, make the frosting: In the top of a double boiler set over barely simmering water, whisk the egg whites and sugar together until the mixture is very hot and the sugar has dissolved somewhat. Remove from the heat and whip the mixture in a mixer (or using a hand mixer) until cooled, smooth, and fluffy. Add the butter and whip until smooth; the mixture might look broken at this point, but keep whipping and it will smooth out. Drizzle in the melted chocolate and coffee, and whip until smooth and fluffy. Using a flexible spatula, frost the chilled cake on the top and sides. Serve immediately or refrigerate up to 24 hours. Remove from the refrigerator 1 hour before serving. Serves 8-12.

Creamy Matzo-Apple Kugel
Submitted by: Lady Lynda
2 tablespoons plus 2 teaspoons unsalted butter
4 McIntosh apples, peeled, cored
(cut into 3/4-inch slices, 1/4-inch thick)
1/2 cup raisins
1/2 cup sliced blanched almonds
10 squares plain unsalted matzo
4 eggs, beaten
2 cups Sour cream
1/2 cup whipped cream cheese
3/4 cup sugar
1 teaspoon cinnamon
1/2 teaspoon salt
softened butter for greasing pan
confectioners' sugar
Melt 2 tablespoons of the butter in a large skillet and saute apple slices on high heat, stirring occasionally, until soft and lightly browned. Remove to a large bowl with a slotted spoon. Add 2 teaspoons butter to the skillet, lower heat to medium, and quickly saute raisins and almonds, stirring constantly. Be careful not to burn them. Add to bowl with apples, and set aside. Preheat oven to 350°F. Place matzo squares in another large bowl, and run cool water over them to soften. Crumble the matzo, and drain in a colander. Return drained matzo to bowl. Combine eggs with matzo and stir well. In another bowl, mix sour cream and cream cheese thoroughly. Then add it to the matzo mixture, along with sugar, cinnamon, salt, and fruit-nut mixture. Mix all ingredients thoroughly. Grease a 10-inch square Pyrex baking pan (or similar) with butter (use quite a bit), pour mixture into pan, and bake for 50 minutes or until top is a light golden brown. Let cool on counter. Loosen sides with a knife, place a large platter over the baking pan, and carefully turn the kugel out onto the platter. If any pieces stick in the pan, just put them in place. When cooled, sprinkle top with confectioners' sugar (best done through a sieve or sifter). You can serve this kugel warm (not hot) or at room temperature, but we like it best chilled in the refrigerator with the confectioners' sugar added just prior to serving. Serves 6.
Note: This sweet and creamy kugel makes an impressive centerpiece for a Passover brunch. You can also serve it for dessert.

Passover Fruit Crisp with Coco-Loconut Topping
Submitted by: Lady Lynda
3/4 cup matzo farfel
1/4 cup honey, heated in microwave 15 to 20 seconds
2 tablespoons sweet, unsalted butter, plus 1 stick (4 ounces)
1/2 cup matzo meal
1/2 cup ground almonds
2/3 cup packed brown sugar (dark or light)
1/4 teaspoon ground cinnamon, plus 1 to 2 teaspoons
1/4 teaspoon ground cloves
1 cup medium finely chopped walnuts
10 to 12 cups sliced fruit of choice-use favorite combo (Note*) cored and seeded.
5 to 6 tablespoons potato starch
6 tablespoons sugar
1/2 teaspoon Vanilla extract
1/2 teaspoon ground ginger
Coco-Loconut Topping (recipe below)
Note*: Fruits combination: peaches, nectarines, blueberries, blackberries, apples, rhubarb, cranberries, plums and pears
In a mixing bowl, toss farfel with heated honey. Melt 2 tablespoons of butter in frying pan, and add honey farfel mixture. Fry until browned. Mix matzo meal, ground almonds, brown sugar, 1/4 teaspoon ground cinnamon, ground cloves, and remaining butter in a food processor and pulse until clumpy crumbs form. Stir in walnuts and farfel/honey mixture and set topping aside until needed. Can be made 1 to 2 days ahead, covered and refrigerated. Preheat oven to 375°F to 400°F. Combine sliced fruit, potato starch, sugar, vanilla extract, and ground ginger in a large bowl and toss to coat. Transfer mixture to 8 by 8 by 2 inch baking dish (glass or other). Fruit should be generously mounded as volume shrinks during baking. Sprinkle topping over fruit mixture until covered. Bake until the crisp is bubbling in center, fruit is tender, and topping is golden brown, approximately 45 to 60 minutes. Let cool for 15 minutes. Spoon warm crisp into individual bowls and top with Coco-Loconut Topping. Garnish each portion with mint sprig.
Coco-Loconut Topping:
2 to 3 cans coconut milk, chilled in refrigerator overnight
3 to 5 teaspoons sugar
1 teaspoon Vanilla
Place a large bowl and whisk in freezer 15 minutes before beating topping. Open cans and carefully skim thick cream from the can. You can use a colander to drain liquid. Remove frozen bowl, add all ingredients, and then begin whisking. Whisk until thickened, and able to thickly coat the back of a spoon. Refrigerate covered until needed. Serves 8-10.
Note: It is possible to add one box of blender liquefied raspberries for a pink coco-loconut taste treat, blueberries for a lavender coco-loconut taste treat.

To submit your favorite recipes to be included in the Garden of Friendship Recipe Book, please email them to Barbiel
Background graphics made especially for the Recipes Committee of the Garden of Friendship by Valatine