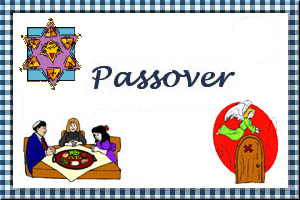 Lemon Curd Tart
Submitted by: Shannon
Crust:
10 oz. crushed mandelbrot, Add 3 tablespoons melted butter or margarine. Blend and press into a 10 inch tart pan. Freeze until ready to assemble tart.
Filling:
5 egg yolks
1/2 cup sugar
1/4 cup lemon juice and the zest of one lemon
6 tablespoons cold sweet butter
Whisk egg yolks together with sugar for 1 minute and add lemon juice and zest and whisk again. Cook over low heat until thickened. Remove from heat and add butter stirring until blended. Chill until ready to assemble. Then pour curd over crust.
Topping:
Raspberries and sliced canned peaches in its own juice. Top with fresh fruit as follows:1/2 cup peach juice
Arrange raspberries as the border (single or double) and fill in the center artfully with peach slices. You may want to slice the peaches so they are a little thinner to arrange on the tart.
Glaze:
1 teaspoon potato starch
1 teaspoon lemon juice
Chill until 5 minutes before ready to use. Pour 1/4 cup of juice into saucepan and add the potato starch until blended. Then add the remaining 1/4 cup juice and heat until thickened and translucent. Stir in lemon juice and pour into glass bowl and chill until 5 minutes before using. Then brush glaze over each piece of exposed fruit and refrigerate until ready to serve.

Kosher Chocolate Roll
Submitted by: Clyde
1/2 teaspoon instant coffee
3 tablespoons warm water
1/2 lb semisweet Passover chocolate, melted
5 large eggs, separated
1 cup sugar
2 teaspoon Passover Vanilla extract
3 ounces bittersweet Passover chocolate
1/2 cup Passover margarine
1/2 cup superfine sugar
2 eggs
2 tablespoons Passover cocoa
waxed paper
Preheat oven to 375°F. Oil a jelly roll pan with cooking oil or nonstick Passover spray. Cut waxed paper to line pan with a 1 inch overlap on each side. Oil or spray the paper. Dissolve coffee in warm water and stir into melted chocolate. Place 5 egg yolks in a bowl, add sugar and beat until sugar is dissolved. Add half the vanilla. Blend in cooled chocolate mixture. Beat 5 egg whites until stiff but not dry and fold into chocolate. Spread batter onto oiled jelly roll pan and bake 5 minutes. Reduce oven to 350°F and bake 10 minutes more or until a toothpick inserted in center comes out clean. While cake is baking, melt bittersweet chocolate in a double boiler or over very low heat. Set aside to cool. Place margarine in a bowl and beat until creamy. Add superfine sugar and continue beating until light and fluffy. Add cooled chocolate and remaining vanilla and mix well. Add remaining eggs one at a time, beating well after each addition until mixture is smooth. Refrigerate until slightly firm. Wet a dish towel, wring it dry, and cover the chocolate roll 10-20 minutes. Flip cake onto two pieces of overlapping sheets of waxed paper dusted with cocoa. Fill with chocolate filling and roll lengthwise. Refrigerate or freeze until ready to serve.
Note: This recipe serves 10 people. Due to the nature of this recipe, it adjusts the number of servings in multiples of 10 only.

Title
Submitted by:
Ingredients
Ingredients
Instructions

To submit your favorite recipes to be included in the Garden of Friendship Recipe Book, please email them to Barbiel
Background graphics made especially for the Recipes Committee of the Garden of Friendship by Valatine