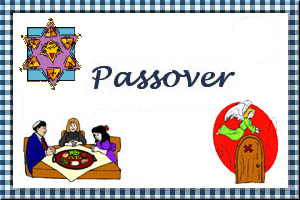 Chili Cumin Fried Fish
Submitted by: Barbiel
3 large eggs, beaten to blend
1 cup unsalted matzo meal
4 teaspoons chili powder
1/4 cup (or more) vegetable oil
1 1/2 teaspoons ground cumin
1/2 teaspoon ground black pepper
1/2 teaspoon coarse salt
Lemon wedges and fresh cilantro sprigs
Sprinkle fish fillets generously on all sides with coarse salt; let stand 30 minutes. Rinse fish to remove salt and pat dry with paper towels. Place eggs and matzo meal in separate large shallow bowls. Mix chili powder, cumin, black pepper and 1/2 teaspoon coarse salt in small bowl to blend. Sprinkle fish generously with chili powder mixture. Dip fish into eggs, then into matzo meal, coating completely. Transfer fish to waxed paper. Heat 1/4 cup oil in heavy large skillet over medium-high heat. Working in batches, fry fish in single layer until just opaque in center and golden brown, adding more oil if necessary, about 5 minutes per side. Transfer fish to paper towels and drain. Arrange fish on platter. Garnish with lemon wedges and cilantro sprigs. Serves 4-6

Eggplant Omelet with Coriander and Caraway
Submitted by: Barbiel
3 medium eggplants (about 1 pound each)
5 tablespoons olive oil
2 large onions, sliced
4 garlic cloves, minced
6 large eggs
3/4 cup coarsely chopped fresh parsley
1 teaspoon caraway seeds, crushed in mortar with pestle
1/2 teaspoon ground coriander
3/4 teaspoon salt
1/4 teaspoon pepper
1 lemon, cut into wedges
Preheat broiler. Pierce eggplants all over with fork. Place eggplants in baking pan. Broil eggplants until skins blacken and flesh feels very soft to touch, turning occasionally, about 25 minutes. Cool eggplants; stem and peel. Transfer eggplants to colander and let drain 30 minutes, turning occasionally and pressing with spoon to extract liquid. Transfer eggplants to bowl; mash. Heat 3 tablespoons oil in heavy large skillet over medium-low heat. Add onions; sauté until golden, about 20 minutes. Add garlic and sauté 4 minutes. Set aside. Whisk eggs in large bowl to blend. Mix in mashed eggplant, onion mixture, chopped parsley, caraway, coriander, salt and pepper. Preheat broiler. Heat remaining 2 tablespoons oil in large broilerproof nonstick skillet over very low heat. Add egg mixture, cover and cook until omelet is almost set, about 15 minutes. Uncover skillet and place under broiler until top is set and pale golden, about 5 minutes. Using rubber spatula, loosen omelet and slide out onto plate. Garnish with lemon wedges. To be served hot or at room temperature. Makes 8 servings.

Ham and Cheese Ball
Submitted by: LadyLynda
2 - 8 ounce packages cream cheese, softened
2 cups cheddar cheese, grated
1 teaspoon dry mustard
2 (4.5 oz.) cans deviled ham
1 stalk celery, finely chopped
1 tablespoon green onions, chopped
1/2 cup chopped pecans
1/2 teaspoon seasoning salt
1/2 teaspoon red pepper
Combine all ingredients, except pecans, and roll in a ball. Roll cheese ball in pecans and serve with crackers.

To submit your favorite recipes to be included in the Garden of Friendship Recipe Book, please email them to Barbiel
Background graphics made especially for the Recipes Committee of the Garden of Friendship by Valatine