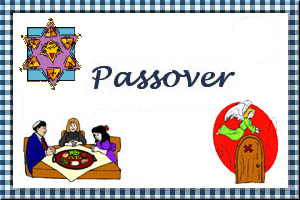 Matzo Brei I
Submitted by: Cookie


1 Matzo

1 medium egg

1 teaspoon brown sugar

1 shake of cinnamon

Break matzos in a large bowl, pour hot water over. After a couple of minutes, pour water off, squeeze surplus water out, add other ingredients and mix well. Melt a little butter or margarine in a frying pan, add mixture all at once and flatten out into a large cake. You can cut it in the pan while it is cooking, or make small individual ones. Flip it when it starts getting crusty underneath (good luck flipping a whole one!). Cook through until well done but still soft. Serve immediately, with brown sugar to sprinkle. This recipe is for one person.
Note: You can substitute Matzo for whole wheat.

Cheese Latkas
Submitted by: Jana
16 oz. cottage cheese
1/2 teaspoon sugar
4 eggs
2 cups of matza meal
(or enough to make a semi-thick batter)
1/4 cup of oil
In a large bowl mix first 4 ingredients into a batter (batter will be slightly lumpy because of cheese). Heat oil in large frying pan. Drop spoonfuls into oil to make pancakes. Flip when lightly brown. Remove from oil and let drain. Serve with sour cream or applesauce. Makes 2-4 servings.

Salmon with Avocado-Dill Sauce
Submitted by: Barbiel

one whole salmon (2,50 kg)
salt and pepper to taste
one lemon, sliced
4-5 onions, sliced in the lenght
3-4 fresh parsley
3-4 fresh dill branches
some vegetable oil
cucumber slices (very thin)
salad leaves, lemon slices and dill to garnish
Avocado-Dill Sauce
one big avocado
6 branches fresh dill
1/2 tablespoon salt
4 eggs (yolks)
fresh black pepper pulver
60 ml lemon juice or vinegar
125 g butter or margarine
cayenne pepper (or similar)
Preheat oven at 180°C. Clean fish and do not dry it. Fill inside with lemon slices, onions, parsley and dill. Grease fish with some oil, cover with aluminium sheet and place in oven. Bake for about one hour. Let it cool 15 minutes before openning the sheet. Using a sharp knife, remove very carefully fish paws, leaving head and tail. Place in an oval plate and decorate with salad leaves, cucumber slices and dill (see foto above). Cool in refrigerator. Serve with Avocado-Dill Sauce at room temperature. Makes 12-14 servings.
Avocado-Dill Sauce:
Peel avocado, cut in smal dices and mash with a mixer. Using the same mixer, mash dill, salt and egg yolks. Taste with fresh papper. Cook lemon juice (or vinegar) in a pan. Add to avocado mixture (very carefully). In the same pan cook butter (margarine) until liquid and using the mixer again mash everything together, very slowly. Spice with cayenne pepper. Mix again until sauce is smooth. Place sauce in a bowl and store in refrigerator until serving.
Note: The fish and the sauce can be made one day before (remove from refrigerator 2-3 hours before serving).

To submit your favorite recipes to be included in the Garden of Friendship Recipe Book, please email them to Barbiel
Background graphics made especially for the Recipes Committee of the Garden of Friendship by Valatine