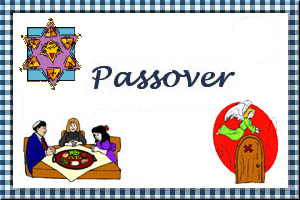 Passover Brisket
Submitted by: Merribuck
8 to 10 pound brisket
garlic cloves
1 quart beef stock (unsalted or low salt)
3 large onions, sliced
3 tablespoons vegetable oil
2 teaspoons salt
2 teaspoons Emeril's Original Essence (recipe below)
1 teaspoon freshly ground black pepper to taste
1 teaspoon onion powder
1 teaspoon garlic powder
1 cup ketchup
1 cup chili sauce
1 cup brown sugar
Preheat oven to 500°F. Using a paring knife and your finger, stuff brisket all over with garlic. Place brisket in a baking dish or casserole and bake until browned on top, remove from oven, turn brisket and return to oven until browned on both sides. Reduce oven temperature to 350°F. Add enough beef stock to casserole to come up 1 inch on sides, cover with foil and bake one hour. While brisket is cooking, heat a large skillet over medium high heat and saute onions in vegetable oil, stirring occasionally, until caramelized and most liquid has evaporated, about 20 minutes. Set aside. Remove brisket from oven after one hour and add caramelized onions and all remaining ingredients, moving meat around to combine ingredients. Cover and continue to bake until very tender but not falling apart, another 2 to 3 hours. Remove brisket to a carving board and slice. Strain reserved cooking liquids and pour over sliced brisket. Brisket may be returned to casserole dish and allowed to cool, then served the next day. (Reheated in oven.)
Emeril's Original Essence:
2 1/2 tablespoons paprika
2 tablespoons salt
2 tablespoons garlic powder
1 tablespoon black pepper
1 tablespoon onion powder
1 tablespoon cayenne pepper
1 tablespoon dried leaf oregano
1 tablespoon dried thyme
Combine all ingredients thoroughly and store in an airtight jar or container. Yield: about 2/3 cup.
Note: Brisket is better if made a day in advance.

Farfel (Falafel) Dressing
Submitted by: Barbiel
1 pound farfel
3 cups pareve chicken stock or broth
8 ounces (2 sticks) butter or margarine
1 cup chopped onion
1 cup chopped celery
1/4 cup chopped green bell pepper (optional)
2 cups sliced mushrooms
2 tablespoons chopped fresh parsley
1 large clove garlic, minced
1 medium apple, peeled and grated
2 large eggs, beaten
1 teaspoon ground ginger
1 teaspoon salt
1/4 teaspoon freshly ground black pepper
Preheat the oven to 350°F. Place the farfel in a large bowl.Add the chicken stock and let stand for 15 minutes. Meanwhile, melt the butter or margarine in a large skillet over medium-high heat. Add the onion, celery, bell pepper, if desired, mushrooms, and parsley and saute until the onion is golden, about 5 minutes. Mix in the garlic and grated apple. Stir the sauteed mixture into the softened farfel and let cool. Add the eggs, ginger, salt and pepper and mix until well combined. Spoon the mixture onto a greased 9 x 13-inch casserole. Bake for 30 minutes; remove from the oven. Turn the dressing over with a spoon, breaking it up in order to brown the other side. Bake an additional 30 minutes or until golden brown. Serves 8 - 10.
Note: This recipe can be prepared in advance (including baking) and then frozen.

Cottage Cheese Pancakes
Submitted by: Betty G
1/2 lb Cottage cheese
4 eggs, beaten
2 teaspoons sugar, (or to taste)
1/2 cup matza meal
frying media: butter, margarine, oil or oil spray
sugar and cinnamon mixture
Mix the cheese with the eggs. Add the rest of the ingredients and mix well. Fry spoonfuls of the batter until light brown on both sides. Sprinkle with sugar and cinnamon. Serve hot.
Note: Good for breakfast.

To submit your favorite recipes to be included in the Garden of Friendship Recipe Book, please email them to Barbiel
Background graphics made especially for the Recipes Committee of the Garden of Friendship by Valatine