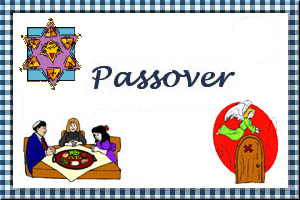 Chicken In Orange Sauce
Submitted by: Sandi
6 4-ounce chicken breast halves, skinned
3 tablespoons orange juice concentrate, thawed
1 cup defatted chicken broth or water
3 whole cloves
1 3-inch cinnamon stick
1/8 teaspoon black pepper
Pinch cayenne pepper to taste
1 1/2 teaspoon potato starch
Orange slices for garnish
Parsley sprigs
In a nonstick skillet, over medium-high heat, brown the chicken breast on both sides in the orange juice concentrate and 1/4 cup of the broth for about 15-20 minutes. Add the cloves, cinnamon stick, pepper, cayenne, and 1/2 cup of the broth. Bring to a boil. Reduce the heat to medium-low, cover, and simmer for 7-10 minutes or until the chicken is no longer pink inside. With the remaining 1/4 cup broth, blend in the potato starch until smooth. Add this mixture to the skillet and stir until the gravy thickens and begins to bubble. Arrange the chicken on a platter and pour the sauce over all or pass the sauce around to individual plates. Garnish with the orange slices and parsley. Serves 4-6.

Rosemary Roasted Leg of Lamb
Submitted by: LadyLynda
2 teaspoons fresh ground pepper
1 tablespoons kosher salt
1/4 cup fresh rosemary, chopped
2 cloves garlic, minced
1/4 cup olive oil
1 5-pound leg of lamb
1/4 cup red wine
2 tablespoons shallots, chopped
2 cups chicken broth
Combine pepper, salt, rosemary, garlic and olive oil and stir. Coat leg of lamb with mixture and marinate in the refrigerator for several hours or overnight. Preheat oven to 425°F. Place lamb on a wire rack with roasting pan underneath. Roast lamb for 15 minutes. Add wine to pan and roast another 15 minutes. Reduce heat to 350°F, add shallots to roasting pan and continue roasting, basting every 15 - 20 minutes until lamb is done to your liking. The lamb will take an hour or more to cook but should read at least 130°F on a meat thermometer for rare meat. Remove lamb from oven. Skim off fat from roasting pan, add chicken broth and stir. Slice lamb and serve with broth from the roasting pan. Lamb also goes very well with mint sauce or jelly.

Lamb Shepards Pie
Submitted by: Wolfmama
1 pound cooked, finely chopped,or minced lamb
(leftover from Sunday roast,of course!)
1 onion
1 ounce oil (my mum used lard)
1 pound cooked, mashed potatoes
little butter and grated cheese to top
Fry the onion in a little oil. If you have other leftover veggies you can add these here. Add the lamb and heat through. Put in an ovenproof dish. Top with mashed potatoes, dab with butter or a little cheese. Heat till piping hot in oven and brown under grill (broiler) if you want to. Serves 4.

To submit your favorite recipes to be included in the Garden of Friendship Recipe Book, please email them to Barbiel
Background graphics made especially for the Recipes Committee of the Garden of Friendship by Valatine