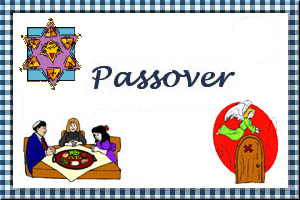 Gefillte Fish
Submitted by: Lady Lynda
1 1/2 pounds salmon fillets
1 1/2 pounds red snapper fillets
1 pound black cod fillets
1 pound ling cod fillets
2 1/2 large onion
4 carrots
5 eggs
1 1/2 tablespoons white sugar
4 teaspoons salt
4 teaspoons ground white pepper
3/4 cup matzo meal
3/4 cup ice water
Grind the fish, 2 1/2 onions and 4 carrot together. Place fish mixture in a wooden bowl. Using a hand chopper, add eggs one at a time. Add 1 1/2 tablespoons sugar, 4 teaspoons salt and white pepper and continue to chop until very well blended. Stir in the ice water a little at a time throughout this process. Add matzo meal and chop again. Check to see if mixture is thick enough to bind together to make an oval gefilte fish ball and if not add in more matzo meal. Meanwhile, fill two large heavy stock pots half full of water. Into each pot slice one raw onion and one sliced carrot. Add fish skins, if desired. Sprinkle in paprika, salt, black pepper and two tablespoons of sugar. Bring to a boil over medium heat and let boil for 10 minutes. With wet hands shape the fish balls and carefully drop into boiling stock. Cover slightly and cook over medium-low heat for 2 hours. When done, let fish sit in the pot for 10 minutes, then remove pieces carefully to containers and strain remaining stock over fish balls, just barely covering them. Chill and serve. They will now keep in the refrigerator for up to 6 days. Makes 8 servings.
Marinade:
2 onions
2 carrots
1/2 teaspoon paprika
1/2 teaspoon ground black pepper
1/4 cup white sugar

Russian Potato and Mushroom Croquettes
Submitted by: AngelBreath
1 1/2 lbs potatoes, peeled and chopped
5 cups water
1 onion, peeled and chopped
1/4 lb mushrooms
1 teaspoon oil
1 tablespoon water
salt to taste
pepper to taste
1 cup matzo meal
1 tablespoon oil
Boil potatoes in water until tender. Drain and mash potatoes. In a separate pan, sauté onions and mushrooms in oil and water over medium-high heat for three minutes. In a large bowl, mix mashed potatoes, sautéed onions and mushrooms, seasonings and matzo meal together in a large bowl. Form 10 croquettes. Heat oil in a large frying pan over medium high heat and fry croquettes for 8 minutes on each side. Serving size is 2 croquettes per person.

Broccoli and Lemon Dish
Submitted by: AngelBreath
2 lbs broccoli, chopped
1 cup water
juice of 2 fresh lemons
1/4 cup water
1 tablespoon cornstarch
( or potato starch for Passover)
Steam broccoli over water in a large pot for several minutes, until tender. In a separate pot over medium heat, constantly stir lemon juice, water and cornstarch until the sauce thickens, about 2 minutes. Serve over steamed broccoli.

To submit your favorite recipes to be included in the Garden of Friendship Recipe Book, please email them to Barbiel
Background graphics made especially for the Recipes Committee of the Garden of Friendship by Valatine