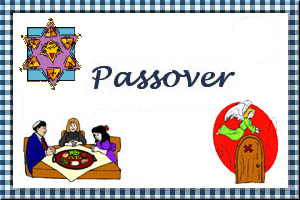 Matza with Ground Meat
Submitted by: KatS
6 matza pieces wet from water and chicken broth (4-5 cups)
3 lb ground meat
3 onions
Olive oil
salt to taste
pepper to taste
5 eggs
In a rectangle pan and place the 3 matzot to make a layer, saute the onions with a little olive oil, ground meat and salt and pepper to taste, beat 3 eggs and mix well. layer meat on top of matza then another of matza, beat beat remaining eggs with Olive oil and pour over dish. pour chicken broth over it, cover with foil and bake 375 °F for about 1/2 hour or until is crispy.

Stuffed Roast Chicken
(Kotopoulo Psito)
Submitted by: LisaW
5 tablespoons Olive oil
5-pound chicken, including gizzard and liver
1 cup matzoh meal
1-2/3 cups dry white wine
3 eggs, lightly beaten
1/2 cup (2 ounces) walnuts, coarsely chopped
2 cups dried currants
salt to taste
freshly ground black pepper to taste
juice from 1 lemon
Preheat the oven to 350°F. In a saute pan over medium heat, heat 2 tablespoons of the oil. Add the gizzard and sear on all sides. Add the liver and sear on all sides. Transfer the gizzard and liver to a cutting board, chop finely and transfer to a large bowl. Add the matzoh meal, 1/3 to 1/2 cup of the wine, the eggs, walnuts and currants and mix to combine. Add 2 tablespoons of the remaining oil, season with salt and pepper and mix to combine. Stuff the matzoh mixture loosely into the chicken cavity, reserving any remaining stuffing. Rub the chicken with the remaining 1 tablespoon oil and the lemon juice, then season with salt and pepper to taste. Place the bird on a rack in aroasting pan. Roast the chicken, basting occasionally with the remaining wine and drippings, until the juices run clear and the chicken registers 160 degrees on an instant-read thermometer, about 1-1/2 hours. Place any remaining stuffing in the roasting pan during the last 15 minutes of roasting. Transfer the chicken to a platter and set aside to rest for 8 to 10 minutes. Transfer the stuffing to a bowl. Carve and serve. Yield: 4 to 6 servings.

Chicken Liver Mousse
Submitted by: Lady Lynda
2 tablespoons butter
2 cups chopped onion
1 cup chopped tart apple
1 teaspoon chopped fresh thyme leaves
1 pound chicken livers, cleaned
1/4 teaspoon ground white pepper
1/2 teaspoon salt
1/4 cup Brandy
1 cup heavy cream
In a large saute pan over low heat, melt the butter and cook onion, apple, and thyme, covered, until apples soften. Remove lid and increase heat to medium add the livers and cook until firm and still pink inside. Remove from the heat and allow to cool. Add the pepper, salt, and brandy and puree in a food processor; then chill, covered. Meanwhile whip the heavy cream to medium peaks. Fold into cooled, pureed liver mixture. Serve chilled.

To submit your favorite recipes to be included in the Garden of Friendship Recipe Book, please email them to Barbiel
Background graphics made especially for the Recipes Committee of the Garden of Friendship by Valatine