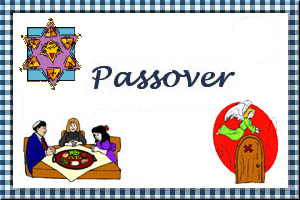 Prime Rib with Roasted Garlic and Horseradish Crust
Submitted by: LisaW
30 large garlic cloves, unpeeled
1/4 cup Olive oil
1/3 cup prepared white cream-style horseradish
1/2 teaspoon coarse salt
1 (6-pound) well-trimmed boneless beef rib roast
Beet, Red Onion and Horseradish Relish (recipe below)
Preheat oven to 350°F. Toss garlic cloves and olive oil in small baking dish; cover. Bake until garlic begins to brown, about 35 minutes. Drain Olive oil into processor. Cool 15 minutes. Peel garlic; place in processor. Add prepared horseradish and coarse salt. Puree until almost smooth. Place rack on large rimmed baking sheet. Sprinkle beef with salt and pepper. Spread thin layer of garlic mixture on underside of beef. Place beef, garlic mixture side down, onto rack. Spread beef with remaining garlic mixture. Cover and refrigerate at least 3 hours or up to 1 day. Position rack in bottom third of oven. Preheat to 350°F. Uncover beef. Roast until thermometer inserted into top center registers 125°F for rare, about 1 hour 45 minutes. Transfer beef to platter; let stand 30 minutes. Scrape pan juices into small saucepan. Serve with Beet, Red Onion and Horseradish Relish.
Beet, Red Onion and Horseradish Relish
3 (2 1/2-inch-diameter) beets, trimmed
1/2 cup Olive oil
3 tablespoons balsamic vinegar
1 teaspoon coarse salt
1/2 teaspoon pepper
1 1/2 cups chopped red onion
1/3 cup prepared white cream-style horseradish
Start preparing this at least a day ahead. Preheat oven to 350°F. Wrap beets in double thickness of foil. Roast beets on oven rack until tender, about 1 hour 45 minutes. Unwrap beets and cool. Whisk oil, vinegar, salt and pepper in medium bowl until blended. Mix in onion and horseradish. Peel beets; cut into 1/3-inch dice. Add to onion mixture. Cover; chill 1 to 4 days. Serve with Prime Rib with Roasted Garlic and Horseradish Crust. Yield: 4 cups.

Honey Ginger Chicken
Submitted by: Barbiel
one 6-inch piece fresh ginger, peeled and coarsely chopped (about 1/2 cup)
12 garlic cloves, minced
16 medium scallions, white and green parts, coarsely chopped
3/4 cup low-sodium Soy sauce
3/4 cup honey
1/4 teaspoon five-spice powder
freshly ground black pepper
two 3-pound chickens, trimmed of all visible fat and cut into eighths
(or 6 pounds chicken parts of your choice)
Preheat the oven to 350°F. Place the ginger, garlic, scallions, and half the soy sauce in a food processor and process 2 minutes. Add the remaining soy sauce, the honey, and five-spice powder. Season to taste with the pepper and process to blend. In a large bowl, combine the chicken with the marinade and toss. Line a large 1 1/2- to 2-inch deep baking dish with foil and add the chicken skin side down in a single layer. Spoon over the marinade and bake for 45 minutes. Turn the pieces over, baste with the sauce from the pan, and bake another 45 minutes. Serve the chicken hot or cold. Makes 6 - 8 servings.

Sweet and Sour Meatballs
Submitted by: Betty G
2 medium onions, chopped
1/2 head cabbage, grated
1 cup raisins
2 tablespoons brown sugar
16 oz. tomato sauce
1 can water, add more as needed
1 teaspoon lemon juice
Meatballs:
1 lb ground beef
2 tablespoons onion powder or one onion, chopped
1 tablespoon garlic powder or one garlic clove, chopped
salt and pepper to taste
1 beaten egg
1 grated potato
Combine sauce ingredients and cook while preparing meat balls. Combine meatball ingredients and make into meatballs. Add meatballs to simmering sauce. Lower flame and cook for 1 to 1 1/2 hours. Serve warm.

To submit your favorite recipes to be included in the Garden of Friendship Recipe Book, please email them to Barbiel
Background graphics made especially for the Recipes Committee of the Garden of Friendship by Valatine