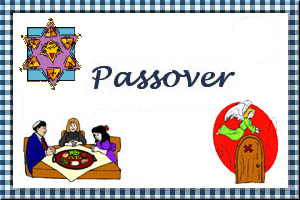 Greek Lamb
Submitted by: Alice
5 lb leg of lamb, boneless
1 cup Olive oil
1/2 cup red wine vinegar
2 tablespoon garlic, minced
1/2 cup parsley, chopped
1/2 cup dill, chopped
4 tablespoons oregano, rubbed
black pepper to taste
Whisk together the oil, vinegar, garlic, parsley, dill, oregano and pepper. Butterfly the lamb and pepper generously on both sides. Cut some slits in the meat. Marinate the lamb for 2 to 24 hours. Drain marinade from lamb and put lamb in 425°F oven in shallow roasting pan for about 45 minutes. You want an internal temperature of 135°F. Let lamb rest before serving. Yield: 8 Servings.

Braised Capon with Pearl Onions
Submitted by: Shannon
1 fresh capon (about 9 to 11 pounds), quartered
1 pound pearl onions
2 teaspoons salt, or to taste
1/4 teaspoon freshly ground black pepper
3/4 cup matzo meal
3 1/2 tablespoons unsalted margarine
2 cups dry white wine
15 sprigs fresh thyme
5 cups homemade chicken stock (or canned low-sodium chicken)
Cut breasts, thighs, drumsticks, and wing drumsticks of capon into 3-inch pieces, and trim away as much excess fat as possible (or have a butcher do this for you when you buy the capon). Reserve backbone and wing tips to make stock, if desired. Place onions in a bowl of warm water, and let stand 15 minutes to loosen their skins. Peel pearl onions, and set them aside. Preheat oven to 325°F. Season capon pieces with 1 1/2 teaspoons salt and 1/8 teaspoon pepper. Season matzo meal with remaining salt and pepper, and dredge the capon pieces in matzo meal, tapping off any excess. Melt 2 tablespoons margarine in a large, wide, heavy casserole over medium-high heat. Arrange as many capon pieces as will fit in a single layer. Cook, turning to brown all sides well, about 10 to 15 minutes, adding remaining margarine as needed. As pieces brown, transfer them to a platter and add more pieces. When all pieces have been browned, pour off the accumulated fat. Add wine to the casserole, scrape up browned bits from the bottom with a wooden spoon, and boil for about 1 minute. Add the capon pieces and onions, and scatter the top with thyme sprigs. Add stock, bring to a boil, and cover. Place casserole in oven, and cook until tender, about 1 hour. Remove casserole from oven. Lift out capon pieces and onions with a slotted spoon, transfer them to a large bowl, and set casserole aside to let liquid cool. Remove and discard thyme sprigs. When cool, cover casserole and the bowl with capon pieces, and refrigerate them overnight. To serve, remove casserole from refrigerator, and scrape off solidified fat. Place over medium-high heat, and cook until liquid has reduced by about a quarter, skimming foam from the surface as necessary, about 20 minutes. Lower heat to medium low; return capon and onions to casserole, and cook, covered, about 15 minutes. Remove cover, raise heat to medium high, and cook until sauce has thickened and capon is heated through, about 15 minutes. Serve hot.

Lemon and Olive Chicken
Submitted by: Shannon
8 bone-in chicken breast halves
salt and pepper to taste
3 tablespoons Olive oil
2 lemons
2 onions, chopped
1 cup green olives, pitted and halved
2 cups chicken stock or reduced-sodium broth
1 teaspoon dried thyme
1/2 teaspoon crushed red pepper
Sprinkle the chicken with 1 teaspoon each salt and pepper. In a large skillet, heat 2 tablespoons of the olive oil over medium heat. In two batches, sear the chicken, skin side first, until golden brown, about 3 minutes on each side. Transfer the chicken to a plate. Cut the lemons in half lengthwise and then into thin slices crosswise. If the skillet is dry, add the remaining 1 tablespoon oil. Add the onions and garlic, and cook over medium heat until soft but not brown, about 3 minutes. Stir in lemon slices, olives, stock, and 2 cups water. Bring to a boil, reduce the heat, and simmer for 10 minutes. Put the chicken on top of the vegetables, pour in any accumulated juices from the plate, and sprinkle with thyme and crushed red pepper. Cover, and simmer until the chicken is just cooked through, about 15 minutes.

To submit your favorite recipes to be included in the Garden of Friendship Recipe Book, please email them to Barbiel
Background graphics made especially for the Recipes Committee of the Garden of Friendship by Valatine