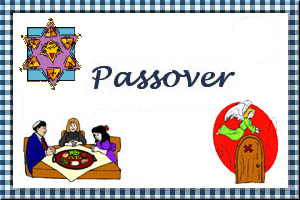 Matzo Ball Soup
Submitted by: Shannon
2 (10 ounce) packages matzo crackers
1/2 cup butter
6 eggs
salt and pepper to taste
3 tablespoons minced fresh parsley
2 onions, minced
5 ounces matzo meal
96 ounces chicken broth
Bring a large pot of lightly salted water to a boil. Break matzo crackers into small pieces, and place in a large bowl. Add water to cover; allow to soak for a few minutes, until soft. Drain off excess water. Melt butter in a large skillet over medium heat and stir in drained matzos; stir until mixture is dry and slightly brown. Remove from heat, and mix in eggs, salt and pepper to taste, parsley and onions. Mix in just enough matzo meal to make mixture hold together. Roll one golf ball-size matzo ball. Place matzo ball in the boiling water to test the mixture. The ball must rise to the top of the water and not break apart. If it does not rise, then too much matzo meal was added. In this case, add another beaten egg to the mixture and try again. When desired consistency is reached, roll all of mixture into golf ball size spheres. In a large saucepan, bring chicken broth to a slow boil over medium heat. Add balls to broth. Serve soup as the balls rise to the top of the broth.

Lentil and Tomate Soup
Submitted by: Praying Bear
1 cup lentils, rinsed
7 cups water
1 tablespoon Olive oil
2 medium size onions, chopped
4 cloves garlic, crushed
2 cups stewed tomatoes
2 teaspoons salt
1 teaspoon cumin
1 teaspoon ground coriander seeds
1/2 teaspoon pepper
1/8 teaspoon cayenne pepper
1/4 cup white rice, uncooked
1/4 cup lemon juice
Place lentils and water in a saucepan and bring to boil. Cover and cook over medium heat for 25 minutes. In the meantime, in a frying pan, heat oil and sauté onions and garlic until they turn golden brown. Stir in emaining ingredients, except lemon juice and sauté for another 5 minutes. Stir the frying pan contents into the lentils and bring to boil. Cover and cook over low heat for 20 minutes or until rice and lentils are well-cooked. Stir in lemon juice and serve hot. Makes 8-10 servings.

Red Cabbage and Apples
Submitted by: Selena
1 large head red cabbage
3 granny smith apples scliced but not peeled
1 cup red wine vinegar
2 tablespoons Olive oil
2 tablespoons butter
kosher salt and white ground pepper
Melt the butter and heat oil together in a large heavy saute pan. Thinly slice cabbage and saute over low heat. When the cabbage starts to soften add the apples. In a separate heavy sauce pan melt the sugar stirring often when the edges start to liquefy. When the sugar is completely melted and browned add it to the cabbage. Add the vinegar and seasonings and cook until the cabbage is caramelized.
Recipe came from: Bread On Arrival, a mystery novel by Lou Jane Temple

To submit your favorite recipes to be included in the Garden of Friendship Recipe Book, please email them to Barbiel
Background graphics made especially for the Recipes Committee of the Garden of Friendship by Valatine