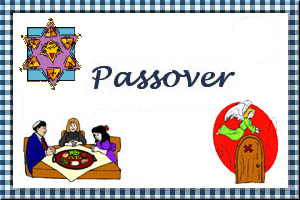 Borscht
Submitted by: Selena
Stock:
2 pounds beef chuck roase on the bone
1 ham hock
2 beef marrow bones
1 gallon water
1 onion spilt with skin on
1 carrot washed but not peeled
2 ribs celery with leaves
1 parsnip peeled if the outside has been waxked
several dill sprigs
4 bay leaves
6 parsley sprigs
Soup:
2 large beets
2 leaks sliced and soaked in cold water for 20 minutes then rinced and drained
1 16 oz can plum tomatoes
1 small can tomato paste
2 pounds small potatoes diced
4 cups red cabbage shredded
2 granny smith apples peeled and diced
2 carrots peeled and sliced
1 turnip diced
1 celery root peeled and diced
2 cups cooked white beens(Optional)
4 cloves garlic finley minced
kosher salt freshly ground pepper sugar lemon juice and apple cider vinegar
finely chopped parsley chopped fresh dill
Sour cream
Using cold water combine all stock ingredients in a large stock pan and bring to a boil skimming off foam occasionally. Reduce heat and simmer two hours adding another quart of water if necessary. Strain the stock into clean pot. Reserve the beef and ham hock discard the rest. While stock is cooking roast the beets. This gives them a tremendous concrentation of flavor. Just wash them and leave the skin on. Put beets in a shallow baking dish and sprinkle with kosher salt and olive oil roast in a hot oven of 425°F until the beets are fork tender. This could take an hour or more depending on the size of the beets. Cool the beets and pull the skin off and dice. Now you have a pot of strained stock and some cooked beets and lots of prepped vegetables. Heat stock to simmer put in the celery root leeks, potatoes, turnips, carrots and parsnips in the stock. Let it simmer for 15 minutes and then add the cabbage apples and garlic simmer another 15 minutes then add the tomatoes and tomato paste, beets,and beans simmer another 15 minutes. Then start the seasoning process. Start with 1 tablespoon each kosher salt sugar lemon juice and vinegar. When you have the perfect balance of sweet and sour cut the reserved beef and ham into bite size pieces and add to unsalted stock. Let the whole thing stand at least an hour to let the flavors marry. then reseason with salt and other sour you think it needs. Bring back to boil then serve hot serve with dollop of sour cream and dill and parsley on each serving. Makes alot of soup simply divide up and freeze in ziplock bags.

Title
Submitted by:
Ingredients
Ingredients
Instructions

Title
Submitted by:
Ingredients
Ingredients
Instructions

To submit your favorite recipes to be included in the Garden of Friendship Recipe Book, please email them to Barbiel
Background graphics made especially for the Recipes Committee of the Garden of Friendship by Valatine