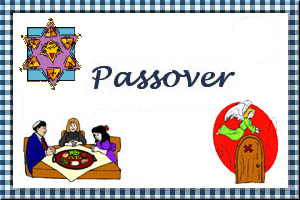 Potato Latkes
Submitted by: Merribuck
2 pounds russet (baking) or Yukon Gold potatoes
1 medium onion
1/2 cup chopped scallions, including the green part
1 large egg beaten
salt and pepper to taste
vegetable oil for frying
Peel the potatoes and put in cold water. Using a grater or a food processor coarsely grate the potatoes and onions. Place together in a fine-mesh strainer or tea towel and squeeze all the water over a bowl. The potato starch will settle to the bottom. Reserve that after you have carefully poured off the water. Mix the potato and onion with the potato starch. Add the scallions, egg, and salt and pepper. Heat a griddle or non-stick pan and coat with a thin film of vegetable oil. Take about 2 tablespoons of the potato mixture in the palm of your hand and flatten as best you can. Place the potato mixture on the griddle, flatten with a spatula, and fry for a few minutes until golden. Flip the pancake over and brown the other side. Remove to paper towels to drain. Serve immediately with applesauce. Makes 4 servings.
Note: You can also freeze the potato pancakes and crisp them in a 350°F oven at a later time.

Matzoh Balls
(Knaidlech)
Submitted by: Merribuck
3 eggs
3 tablespoons chicken fat
1/2 teaspoon salt
3 tablespoons hot water or chicken soup
3/4 cup matzoh meal
Separate the eggs and beat the yolks until light colored and thick. Add the chicken fat, which should be at room temperature, and the salt and water or soup. Beat the whites until stiff but not too dry. Fold in. Fold in the matzo meal. Refrigerate the batter for about I hour, or until batter is thick enough to form balls. Drop the balls carefully into 2 quarts of boiling salted water or hot soup. Cover and cook for 25 minutes. Add Matzoh Balls to soup. Cook for another 15 or 20 minutes in the soup.

Passover Broccoli Kugel
Submitted by: Meribuck
1 bag pesach wide noodles boiled and drained
10 - 16 ounces broccoli cuts
3 eggs (or egg substitute)
1/2 package onion soup mix.
1/2 cup mayonaise
pepper to taste
IMix ingredients well and pour into a 9x13 in pan sprayed with vegetable cooking spray. Bake at 350°F for around 30 minutes until crispy on top. Serve warm.
Note: This can be made year round substituting real noodles, etc.

To submit your favorite recipes to be included in the Garden of Friendship Recipe Book, please email them to Barbiel
Background graphics made especially for the Recipes Committee of the Garden of Friendship by Valatine