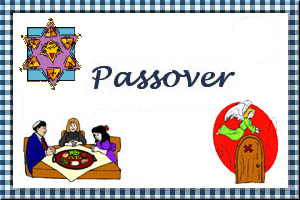 Miniature Potato Knishes
Submitted by: Jana
3 cups mashed potatoes (2 large russet potatoes)
2 eggs, slightly beaten
2 tablespoons margarine
1 teaspoon salt (or to taste)
1/8 teaspoon black pepper
3/8 cup matzah meal
1 egg yolk beaten with 1 tablespoon water
oil for baking sheet
In medium sized bowl, combine mashed potatoes with eggs, margarine, salt, pepper, and matzah meal. Sauté a diced whole onion until nice and brown and add to mixture as well (this really adds to the flavor). Form into walnut sized balls. Brush with diluted egg yolk. Place on a well-greased baking sheet and bake in a preheated 400 oven for 20 minutes or until well browned. Makes approximately 42 miniature knishes.
Note: Can be easily doubled. Can also substitute 1 sweet potato when doubling (1 sweet, 3 russet).

Cauliflower Fritters
Submitted by: Barbiel
1 small cauliflower
1/2 cup Matzah meal or flour
2 beaten eggs
some oil to fry
salt and pepper to taste
any other favorite spices
Boil cauliflower till soft. Drain and mash. Mix together mashed cauliflower, matzah meal (or flour) eggs and spices well. Heat some oil in a frying pan. Drop by tablespoons into the frying pan. Cook on both sides until nicely browned. Remove from pan, drain on paper towels. Serves 4.

Broccoli-Feta Cheese Pie
Submitted by: Barbiel
1-1/2 matzos
1 egg
salt and freshly ground black pepper to taste
10" pie pan, lightly greased or sprayed
Break matzo into small pieces (about 1" to 2" square), soak briefly in hot water and drain. Beat egg with salt and pepper and combine with drained matzo. Press into prepared pie plate, like a crust, and bake for 10 minutes. Make the filling.
Filling:
1 head broccoli, broken into florets
2 tablespoons fresh chopped parsley
1 teaspoon oregano, crushed
2-4 cloves garlic
1 medium onion, diced and sautéed
4 oz. Feta cheese, chopped
4 oz. Mozzarella cheese, shredded
freshly ground black pepper
Steam broccoli for 4 minutes or microwave for 4 minutes. Sauté chopped onion and garlic until transparent. Add parsley, oregano, freshly ground pepper and steamed broccoli, coating the broccoli with the seasonings. Add crumbled feta cheese and combine. Spread mixture over baked crust. Sprinkle the pie with shredded mozzarella cheese. Adjust seasonings. Bake at 375° F for 15 to 20 minutes. Makes 3-4 servings.

To submit your favorite recipes to be included in the Garden of Friendship Recipe Book, please email them to Barbiel
Background graphics made especially for the Recipes Committee of the Garden of Friendship by Valatine