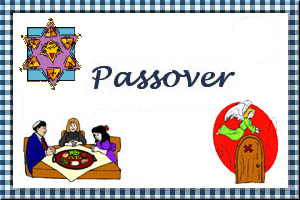 Aubergine-Cheese-Tomato Casserole
Submitted by: Barbiel
1 1/2 lb aubergines unpeeled, cut into clices 3/8- inch thick
1 can (about 10 oz) tomato sauce
1 tablespoon tomato ketchup or tomato puree
1/2 teaspoon salt
10 grinds black pepper
1/2 teaspoon sugar
1 tablespoon sugar
1 tablespoon parsley, chopped
8-12 oz gouda or cheddar cheese, grated
(any hard cheese would be fine too)
oil for grilling aubergines
Put the aubergines slices into a colander or salad spinner, sprinkling each layer with salt. Leave for 30 minutes, then rinse well, and pat or spin dry. Put the grill (broiler) on at high heat. Choose a shallow dish that will fit under the grill, and pour in enough oil to cover the base with a thin film. Dip each aubergine slice into the oil, then turn over so that each side is coated with oil. Grill (broil) the slices until golden-brown, then turn them and grill the other side. Drain on kitchen paper (paper towels). Preheat oven 400°F (200°C). Grease an ovenproof dish 8-9 inches in diameter and 1- 1/2 inches deep - a quiche dish is excellent. Mix together the tomato sauce, the ketchup (or puree), the seasonings and the parsley. Start with a layer of aubergines, and coat them with some of the sauce and a layer of the cheese; repeat, ending with a thick layer of cheese. Bake for 30 minutes, until a rich golden brown. Serves 4-6.
Note: If you desire, you can substitute the aubergines for eggplants.

Cabbage Soup
Submitted by: Barbiel
1 head of cabbage (green or red), chopped
1-2 onion(s), chopped (add more if desired)
ant and pepper to taste
garlic powder to taste
6-8 quarts boiling water
beef bones or chicken bones for stock
1 small can tomato paste
1/4 cup sugar or artificial sweetener, equivalent
Wash the cabbage, core it and chop or slice in julienne. Slice the onion or chop. Add bones to boiling water in stock pot and cook for about 20-30 minutes. Skim the scum and add the cabbage and the onion. Reduce heat to simmer and cook covered for about 30 minutes. Add seasonings, tomato paste and sugar or sweetener. Simmer for about 20-30 minutes or until vegetables are tender and well...slippery! Adjust seasonings. Serves 8-10.
Note: Recipe is easily doubled and freezes well.

Pickled Salmon
Submitted by: Barbiel
1/2 cups white wine vinegar
2 cups water
1/2 cup sugar
4 tablespoons kosher salt
12 bay leaves
4 tablespoons mixed pickling spices
4 white or yellow onions, sliced 1/4 inch thick
4 pounds salmon fillet, skin and bones removed
Bring the vinegar, water, sugar, and salt to a boil. Let this mixture cool completely. Cut the salmon into pieces that are approximately 1 inch by 2 inches. Using a ceramic crock glass bowl or plastic container, place a layer of salmon pieces, then a sprinkling of pickling spices and bay leaves, a layer of sliced onions, then repeat the layering of salmon, spices and onions until you have used them all. Pour the cooled marinade over the fish. If the fish has a tendency to float, weigh down the fish with a ceramic plate. Cover the container. Refrigerate the salmon for 3 to 5 days. Serve the salmon, along with its marinated onions and rye bread. Yields 4-6 servings.

To submit your favorite recipes to be included in the Garden of Friendship Recipe Book, please email them to Barbiel
Background graphics made especially for the Recipes Committee of the Garden of Friendship by Valatine