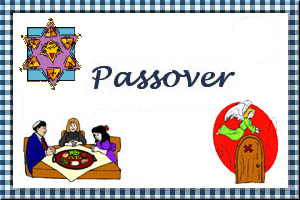 Sweet Potato Latkes
Submitted by: KatS
2 cups finely grated sweet potatoes
1 medium onion, finely grated
2 large eggs, beaten
2 tablespoons matzo meal
salt and pepper to taste
vegetable oil for frying
Mix all ingredients together. Heat oil in frying pan until hot. Drop batter into pan by tablespoons and flatten. Fry over medium heat until brown on both sides.

Potato and Vegetable Kugel
Submitted by: LisaW
2 tablespoons plus 1 teaspoon vegetable oil
1 large onion, chopped
1 pound yellow squash
2 large carrots, peeled
2 large baking potatoes
3 large eggs
1 teaspoon salt
1/4 teaspoon ground pepper
1/3 cup chopped fresh parsley
1 teaspoon paprika
1/4 cup matzo meal
Preheat oven to 350°F. Heat 2 tablespoons oil in a skillet, add onion, and saute over medium low heat until softened, about 10 minutes. Coarsely grate squash and carrots. Transfer to a large bowl and add sauteed onion. Peel and coarsely grate potatoes, put in large strainer, and squeeze out excess liquid. Add to bowl of vegetables. Add eggs, salt, pepper, parsley, paprika, and matzo meal. Generously grease an 8-inch square pan or a 7-cup baking dish. Heat briefly in oven, then add vegetable mixture. Sprinkle with 1 teaspoon oil, then shake a little paprika on top. Bake about 1 hour or until brown and set. Yield: 6 to 8 servings

Moroccan Carrot and Spinach Salad
Submitted by: Merribuck
1 tablespoons Olive oil, plus 1 tablespoon, plus 1 tablespoon
5 cups carrots, sliced on the bias (about 8 large carrots)
2 tablespoons plus 1 teaspoon sugar
1/2 cup plus 1 tablespoon lemon juice
1/2 teaspoon kosher salt
3 cups fresh spinach, cleaned
1/2 teaspoon ground cumin
1 teaspoon chopped garlic
2 tablespoons orange juice
In a large saute pan heat 1 tablespoon olive oil. Add the carrots, 2 tablespoons sugar, 1/2 cup lemon juice, and 1/4 teaspoon kosher salt. Cook carrots until they just start softening. In another saute pan heat 1 tablespoon of olive oil. Add the spinach until just wilted. Remove from the pan and rough chop. In a large bowl combine the cooked carrots, spinach, remaining 1 teaspoon sugar, cumin, garlic, orange juice, remaining lemon juice, and remaining Olive oil. Serve warm.

To submit your favorite recipes to be included in the Garden of Friendship Recipe Book, please email them to Barbiel
Background graphics made especially for the Recipes Committee of the Garden of Friendship by Valatine