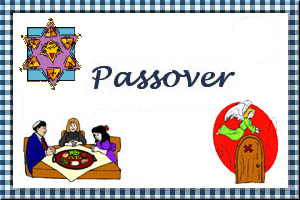 Celery Root and Barley Soup
Submitted by: Barbiel
1/4 cup pearl barley
2 cups sliced onion
2 tablespoons Olive oil
1 large celery root, peeled and diced (about 5 cups)
5 cups chicken stock or vegetable broth
salt and freshly ground black pepper to taste
Stir the barley into 3 cups of water in a heavy saucepan. Add 1/2 teaspoon of salt. Bring the water to boiling, reduce the heat, and simmer for about 45 minutes, until the barley is tender. Drain, and discard any remaining liquid. Sauté the onion in the olive oil over moderate heat. Add the celery root and sauté for 5 minutes. Add the stock, salt and pepper. Bring the soup to boiling, reduce the heat and simmer until the celery root is tender, 20 to 30 minutes.Puree the soup in a blender or processor. Return the soup to the saucepan, add the barley, stir well and heat. Makes 6 servings.
Note: The soup will thicken as it stands; thin with water or additional chicken stock.

Potato Latkes I
Submitted by: Betty G
4 medium potatoes, peeled or scrubbed (keep in water to prevent browning)
1 medium onion, chopped finely
2 eggs, slightly beaten
1/2 teaspoon salt
1/8 teaspoon pepper
2 to 3 tablespoons Matza meal
oil for frying (cooking spray for low-fat latkes)
applesauce or Sour cream (optional)
Grate potatoes (by hand or with food processor). Add onion,eggs, salt, pepper and matza meal. Mix well. Pour enough oil to cover pan. Fry the batter by heaping tablespoons in oil. Top with applesauce or Sour cream.
Alternative Directions for Low-fat Latkes:
Grate potatoes (by hand or with food processor). Add onion,eggs, salt, pepper and matza meal. Mix well. Spray cookie sheet with cooking oil spray. Place heaping tablespoon portions on cookie tray. Spray again with cooking oil spray. Bake at 450°F. till top is browned, flip and bake if needed. Top with applesauce or Sour cream.

Spring Vegetable Soup with Matzah Balls
(Source: Detroit Jewish News- March 20, 1999)
Submitted by: Vadi
2 tablespoons safflower oil
1 large finely chopped onion
2 medium finely diced celery stalks
1 medium peely and finely diced potato
2 medium finely diced carrots
6 cups water
2 vegetable bouillon cubes
handful of celery leaves
2 cups drained, canned, imported, finely chopped tomatoes
1/2 teaspoon ground cumin
2 cups finely chopped cauliflower
salt to taste
freshly ground black pepper to taste
1 cup firmly packed, finely shredded lettuce
1 cup steamed fresh or thawed frozen green peas
1 tablespoon minced fresh dill
2 minced scallions
Matzah Balls (see Note)
Heat the oil in a large soup pot. Add the onion and the celery and saute over moderate heat until golden. Add the potato, carrots, water, bouillon cubes, celery leaves, tomatoes and cumin. Bring to a boil, then lower the heat, cover, and simmer for 15 minutes or until the vegetables are nearly tender. Add the cauliflower and continue to simmer for 10 minutes more. Season to taste with the salt and pepper and remove from the heat. Let the soup cool, then refrigerate overnight to allow time to improve the flavor. Just before serving, heat through. Add the remaining ingredients and simmer over very low heat for 10 to 15 minutes. Add more water if the vegetables seem crowded, then adjust the seasonings. Yield: 8-10 servings.
Note: For the Matzah Balls, you will need a box of Passover matzah meal. Follow the standard recipe printed on the box, increasing the recipe so that there will be 3 or 4 matzah balls for each serving of soup. You may substitute an extra egg white for one or two of the egg yolks called for in the recipe. Vegans, substitute a sprinkling of matzah farfel since the matzah balls are made with eggs.

To submit your favorite recipes to be included in the Garden of Friendship Recipe Book, please email them to Barbiel
Background graphics made especially for the Recipes Committee of the Garden of Friendship by Valatine