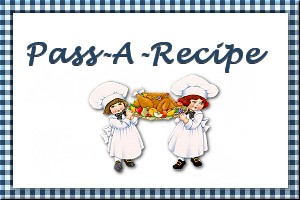 Chicken with Vegetables and Sherry Sauce
Recipes Team (May 2003)
1 kg chicken breast filets
4 tablespoons Olive oil
1 can cream of mushroom soup
1/2 teaspoon poultry seasoning
1/4 cup finely chopped onions
2 cans mixed vegetables
2 cups broccoli florets
1/2 cup Sherry
1 can fresh mushrooms
2 teaspoons crushed garlic
1 lb egg noodles
1/2 cup chopped fresh cashewnuts
2 cups (8 ounces) shredded Mozzarella cheese
fresh pepper to season
Preheat oven at 350°F. Mix poultry seasoning, fresh pepper, 2 tablespoons Olive oil and 1/2 cup Sherry. Wash the chicken filets and season with this mixture. Set aside.
Vegetables (side dish): Fry the onions, the crushed garlic, the mushrooms and the brocolli florets in the remaining 2 tablespoons Olive oil. Add the mixed vegetables (do not overcook, vegetables must be crisp).
Noodles: Cook as usual and reserve.
Sauce: Prepare the cream mushroom soup as required in the package instructions (you may have to thicken the soup to have a consistency of a heavy sauce).
Chicken: Place the chicken breast filets in a plate and bake in oven for about 30 minutes or until they are ready.
Remove and serve them with noodles, the vegetables (side dish) the mushroom soup (sauce) and the Mozzarella cheese. Decorate with chopped cashewnuts and serve warm. Makes 4-6 servings.

Cheeseburger Pie
Recipes Team (June 2003)
9 inch pie crust
1 lb hamburger
3 cloves minced garlic
1 small onion finely chopped
1 can tomato sauce
one smal glass cornichons, sliced
1 greenpepper (sliced)
Cheese Topping:
1 egg, beaten
1/4 cup milk
1/2 teaspoon salt
1/2 teaspoon dry mustard powder
1/2 teaspoon Worcestershire
2 cups grated Cheddar cheese
Brown meat with onion and garlic. Drain. Stir in remaining ingredients and pour into pastry shell.
Cheese Topping: Combine egg and milk. Stir in seasonings and cheese. Spread topping evenly over filling. Cover edge of pie crust with a 2-3" strip of foil to prevent excessive browning. Remove foil the last 15 minutes of baking. Bake in a preheated 425°F oven for 30 minutes. Serve with Vegetables (see recipe below). Serves 4-6.
Vegetables (side dish):
1/2 cup sweet green peas
1 cup sliced carrot
Sauté carrots in 1 tablespoon of butter untill tender. Add sweet peas and sauté 2-3 minutes.
Note: Cornichons: sour cucumber: pickles

Banana Split Cake
Recipes Team (July 2003)
1 package white cake mix
2 eggs, beaten
1/2 teaspoon vanilla sugar
1/2 cup chopped pecans
1 package instant vanilla pudding
1 cup dried and sliced apricots mixed with cracked almonds
2 bananas, cut in slices
1 container whipped cream
1 cup crushed and drained pineapple
1/3 cup walnuts, finely chopped
1/2 cup shaved chocolate bar
1 can maraschino cherries
whole strawberries dipped in melted chocolate
Using a white cake mix, two beaten eggs, 1/2 teaspoon vanilla sugar, 1/2 cup chopped pecans and all other necessary ingredients, bake cake according to directions in two 9" round pans. Let cool completely. Make one package of instant vanilla pudding. Stir in one cup of dried and thinly sliced apricots mixed with cracked almonds. Spread cooled pudding mixture over the bottom round of cake, and top with slices of two bananas. Place the other layer of cake on top. Mix one container of whipped cream with one cup of crushed and completely drained pineapple. When ready to serve, spoon a dab of pineapple whipped cream on top of slice of cake. Sprinkle with chopped walnuts and shavings of chocolate. Put one maraschino cherry on top and a chocolate-dipped strawberry on the plate for garnish.

To submit your favorite recipes to be included in the Garden of Friendship Recipe Book, please email them to Barbiel
Background graphics made especially for the Recipes Committee of the Garden of Friendship by Valatine