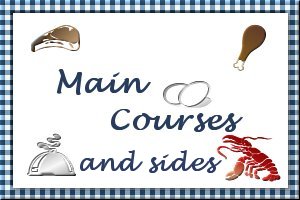 Angel Chicken Pasta
Submitted by: Jezebel Jen
6 skinless, boneless chicken breast halves
4 tablespoons butter
1 package dry Italian-style salad dressing mix
1/2 cup white wine
1 10.75-ounce can condensed golden mushroom soup
4 ounces cream cheese with chives
1 pound package angel hair pasta

In a large saucepan melt butter or margarine over low heat. Add package of dressing. Blend in wine and undiluted can of soup. Blend in cream cheese and stir until smooth. Heat through gently. Arrange chicken breasts in a baking dish. Pour sauce over. Bake in a preheated 325 degree oven for 60 minutes. As baking time nears, in a large pot with boiling salted water. Cook angel hair pasta until al dente. Drain well. Serve chicken dish over warm angel hair pasta. Makes 6 servings

Quick Vegetarian Spaghetti
Submitted by: Sugie
1 pound uncooked spaghetti
1 cup broccoli florets
1 15-ounce can whole kernel corn, drained
1 cup fresh sliced mushrooms
1 cup sliced carrots
2 8-ounce cans tomato sauce
Bring a large pot of salted water to boil, add spaghetti and return water to a boil. Cook until spaghetti is al dente; drain well. Combine broccoli, corn, mushrooms, carrots and tomato sauce in large sauce pot. Cook on medium heat for 15 to 20 minutes or until vegetables are tender. Stir occasionally to keep sauce from sticking. Serve sauce over spaghetti.

Spaghetti with Two Cheese's
Submitted by: Miss Z
1 pound spaghetti
1 Tablespoon olive oil
1/3 cup grated Parmesan cheese
1/3 cup Romano cheese
1/4 teaspoon black pepper
4 tablespoons butter, cut into small bits
2 tablespoons half-and-half

In a large pot of boiling water, cook the pasta with the oil until the pasta is al dente. Meanwhile, in a small bowl, combine the Parmesan, Romano and pepper. Stir with a fork to blend. Ladle out about 1/2 cup of the pasta cooking water and set aside. Drain the pasta well. Add the butter and the half-and-half to the pasta cooking pot. Add the pasta and toss gently until evenly coated. Add half of the cheese mixture and toss to combine. If the mixture seems dry, add enough of the reserved cooking water to moisten. Pass the remaining cheese mixture at the table.
To submit your favorite recipes to be included in the Garden of Friendship Recipe Book, please email them to Barbiel
Background graphics made especially for the Recipes Committee of the Garden of Friendship by Valatine