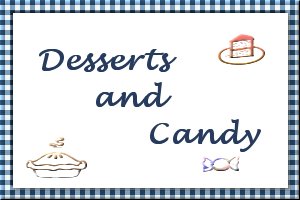 Spring Berry Tarts
Submitted by: Aileen W.
non stick cooking spray
2/3 cup all purpose flour
1/3 cup whole wheat pastry flour
1/4 teaspoon salt
3 tablespoons shortening
3-4 tablespoons cold water
1 8-ounce package reduced fat cream cheese, softened
1/3 cup light ricotta cheese
1/3 cup sugar
1 teaspoon vanilla
1/2 teaspoon finely shredded lemon peel
1 cup of raspberries, blueberries, blackberries and strawberries
mint leaves (optional)
Lightly spray 6 individual fluted tart pans with cooking spray, set aside. Preheat oven to 450°F. Stir together all purpose flour, whole wheat pastry flour and 1/4 teaspoon salt in mixing bowl. Cut in shortening with a pastry blender till mixture resembles fine crumbs. Sprinkle 1 tablespoon water over part of the mixture, gently toss with a fork. Push moistened dough to the side of the bowl.Repeat using 1 tablespoon water at a time, till all of the dough is moistened. Form dough into ball. Divide dough into 6 pieces. Roll each piece on lightly floured surface into a 5 inch circle, fit into tart pans, pressing firmly against sides. Trim excess crust even with pans. Prick bottom and sides with a fork. Place tart on a baking sheet Line tarts with double thickness of foil. Bake for 8 minutes. Remove foil and bake 5 to 6 minutes more or until golden. Cool on wire racks. Combine cream cheese, ricotta, sugar, vanilla and lemon peel in a blender or food processor. Cover and blend or process until smooth. Divide among tart shells. Top with berries. Garnish with mint if desired.

Peanut Butter Pie
Submitted by: Brenda
baked 9" pie shell
3/4 cup powdered sugar
1/2 cup peanut butter
2/3 cup sugar
1 tablespoon flour
3 egg yolks
3 tablespoons cornstarch
pinch of salt
3 cups milk
2 tablespoons butter
1 1/2 teaspoons vanilla
Meringue:
3 egg whites
1/4 cup sugar
1/4 teaspoon cream of tartar
Mix powdered sugar and peanut butter together and set aside. Mix sugar, flour, cornstarch, salt and milk together. Cook over medium heat until it starts to thicken. Add a little hot mixture to beaten egg yolks, and slowly pour back into hot milk mixture; cook until thick (pudding consistency) Add butter and vanilla. Pour 2/3 of the peanut butter mixture into pie shell. Add pudding mixture, then remaining 1/4 peanut butter mixture over the top. Top with meringue and bake until meringue is brown.

Mile-High Lemon Meringue Tarts
Submitted by: Lady Shadra
Filling:
2/3 cup sugar
2 tablespoons cornstarch
2/3 cup water
Yolks from 2 large eggs (reserve whites)
1/2 cup fresh lemon juice
1 tablespoon freshly grated lemon peel
1 tablespoon stick butter or margarine
1 4-ounce package ready-to-fill single-serve graham cracker crusts (6 per package)
Filling: Whisk sugar and cornstarch in a 1-quart saucepan to mix. Whisk in water, egg yolks and lemon juice until smooth. Bring to a gentle boil over medium heat, stirring often with the whisk. Boil, stirring constantly, 1 minute or until filling is translucent and thick. Remove from heat. Add lemon peel and butter; stir until butter melts. Pour 1/4 cup into each cracker crust. Place on a rimmed baking sheet.
Meringue:
Whites from 4 large eggs (save extra yolks for another use)
1/2 teaspoon cider vinegar
1/2 teaspoon vanilla extract
1/2 cup sugar
Meringue: Heat oven to 350°F. Beat egg whites, vinegar and vanilla in a medium bowl with mixer on medium speed until soft peaks form when beaters are lifted. Gradually beat in sugar, 1 tablespoon at a time, increasing mixer speed and beating well after each addition until sugar dissolves. Beat 2 minutes longer or until stiff peaks form when beaters are lifted. Mound meringue high on each tart, spread to edge of crust, then swirl with back of a teaspoon. Bake 20 minutes or until meringue is browned and an instant-read thermometer inserted in center of meringue registers 160°F. Cool completely on a wire rack, then refrigerate at least 2 hours or up to 8.
FYI: Although these are single-serve tarts, if you wish to share one, use a small sharp knife dipped in cold water to cut through the meringue smoothly.
Note: May be made 8 hours ahead. Refrigerate until serving.
To submit your favorite recipes to be included in the Garden of Friendship Recipe Book, please email them to Barbiel
Background graphics made especially for the Recipes Committee of the Garden of Friendship by Valatine