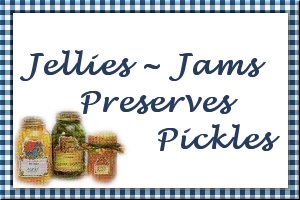 Cranberry Relish
Submitted by: Cricket
2 cups cranberries, raw
1 small onion
1/2 cup sugar
3/4 cup Sour cream
2 tablespoons horseradish
Grind the onion and cranberries together. Add all the other ingredients and mix. Put in a plastic container and freeze. About an hour before serving, move the container from the freezer to the refrigerator compartment, to thaw. The relish will be thick, creamy, chunky, and shocking pink. Makes 1 1/2 pints.

Peach Relish
Submitted by: Cricket
1 medium ripe peach, peeled, halved and pitted
1 plum tomato, peeled, seeded and coarsely chopped
1 clove garlic
1 rounded teaspoon minced jalapeno pepper
1/2 teaspoon sugar
1/2 to 1 teaspoon cider vinegar
salt and freshly ground white pepper to taste
Place peach, tomato, garlic and jalapeno pepper in food processor and process or mince by hand. Remove to bowl. Add sugar, vinegar, salt and pepper to taste.

Orange Blackberry Relish
Submitted by: Cricket
1 medium size orange, seeded and coarsely chopped
1/3 cup plus 2 tablespoons frozen orange juice concentrate
(thawed and undiluted and divided)
1/4 cup firmly packed brown sugar
2 tablespoons cornstarch
1 (16 oz.) package frozen unsweetened blackberries
(thawed and drained)
1/4 cup water
With knife blade in processor, add chopped orange. Process 1 1/2 minute or until finely chopped. Place chopped orange in a medium non-aluminum saucepan. Add 2 tablespoons orange juice concentrate, brown sugar, cornstarch and thawed blackberries, stirring gently. Place over medium-low heat and cook 7 minutes or until mixture thickens, stirring constantly. Place in a medium bowl. Cover and Chill. Combine remaining 1/3 cup orange juice concentrate and 1/4 cup water.

To submit your favorite recipes to be included in the Garden of Friendship Recipe Book, please email them to Barbiel
Background graphics made especially for the Recipes Committee of the Garden of Friendship by Valatine