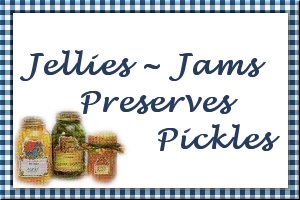 Green Tomato Relish
Submitted by: LisaW
2 quarts chopped green tomatoes
3 green peppers, sweet
3 red peppers, sweet
5 large. onions
3 tablespoons salt
2 tablespoons celery seed
2 tablespoons mustard seed
1 tablespoon allspice
1 tablespoon turmeric
3 cups sugar
3 cups vinegar
Grind coarse tomatoes, peppers, onions. Put together in large pan, put the salt in and let stand 10 minutes. Drain, then mix all the spices, sugar and vinegar in it. Boil 10 minutes. Put hot in jars and seal.

Pepper Relish
Submitted by: LisaW
12 red peppers (sweet)
12 green peppers
6 large onions
1 1/2 pint Vinegar
3 tablespoons salt
2 cups sugar
Grind peppers and onions as coarse as possible, pour boiling water to cover. Let stand 5 minutes. Let it drain a while. Dissolve salt and sugar in vinegar. Boil all ingredients for 20 minutes. Place in sterilized jars and seal. Makes about 5 pints.

Hot Dog Relish
Submitted by: LisaW
4 cups ground onions
4 cups ground cabbage
2 cups ground green pepper
2 cups red pepper
2 cups ground cucumbers
4 cups vinegar
1/2 cup salt
6 cups sugar
1 tablespoon celery seed
2 tablespoons mustard seed
1 1/2 teaspoons turmeric

Grind vegetables and place in crock with the salt; let stand overnight. Next morning, rinse and drain well. Combine the rest of the ingredients in a kettle large enough to accommodate the mixture and heat to boiling. Simmer 3 or 4 minutes and seal in pint or perhaps half pint jars.

To submit your favorite recipes to be included in the Garden of Friendship Recipe Book, please email them to Barbiel
Background graphics made especially for the Recipes Committee of the Garden of Friendship by Valatine