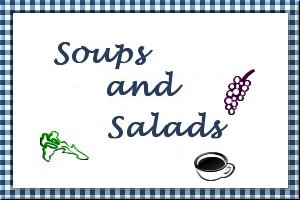 Couscous, Shrimps and Pea Salad
Submitted by: Barbiel
1/2 cup Sherry wine vinegar
1 yeaspoon saffron threads
3/4 cup olive oil
2 shallots, peeled, thinly sliced
2 teaspoons ground coriander
2 teaspoons fennel seeds
2 cups couscous
2 1/4 cups boiling water
1 cup shelled or frozen peas
1 1/2 pounds medium cooked shrimp
1 yellow bell pepper
1 cup halved cherry tomatoes
Heat vinegar and saffron in heavy small saucepan over medium heat, stirring until saffron softens, about 3 minutes. Cool. Combine oil, shallots, coriander and fennel seeds . Gradually whisk in vinegar mixture. Season with salt and pepper. Cover, chill until ready to use. Place couscous in large bowl. Pour boiling water over. Cover and let stand until water is absorbed, about 10 minutes. Loosen grains with fork. Cool. Cook peas. Drain and add to couscous with shelled and deveined shrimp and yellow pepper, cut into matchstick-size strips. Mix in enough vinaigrette to season salad to taste. Mound on serving platter and place tomatoes around salad. Serve cold or at room temperature. Serves 6.

Colorful Pasta Salad
Submitted by: Barbiel
20 ounce package rainbow pasta
1/2 head of broccoli florets, separated
1/2 head of cauliflower florets, separated
1-2 carrots, peeled and chopped
1/2 red pepper, chopped
8 ounces grated mozzarella cheese
1/4 cup grated parmesan cheese
1/4 cup Italian vinaigrette salad dressing
coarsely ground black pepper to taste
salt to season
Prepare pasta according to package directions. Drain and rinse with cold water. When pasta is completely cooled, stir in remaining ingredients and chill until ready to serve. Add additional dressing when ready to serve, if necessary. Makes 4 servings.

Sweet and Sour Chicken Salad
Submitted by: Barbiel
spring garden mix (bag)
iceberg lettuce
2 chicken breasts
bread crumbs
walnuts, toasted lightly under broiler
various toppings
Cut chicken breasts into cubes, and toss in breadcrumbs to coat. Bake in a 450°F oven till tested done (15-20 minutes). combine all salad ingredients in a blender and process till blended. Place in a tightly lidded jar (will store for about 6 weeks). Place salad in a bowl, top with shredded cheese, hard cooked egg, chicken, walnuts, croutons and Sweet-Sour Dressing. Makes 4 servings.
Sweet-Sour Dressing:
2 cups vegetable oil
1 cup sugar
1 small onion, chopped
2 tablespoons mustard plain or dijon
2 tablespoons honey
2/3 cup vinegar
celery seed
1/4 teaspoon garlic powder
salt to taste
1/2 -1 tablespoon poppyseed
fresh pepper to season
Combine all ingredients. You may adjust seasoning.

To submit your favorite recipes to be included in the Garden of Friendship Recipe Book, please email them to Barbiel
Background graphics made especially for the Recipes Committee of the Garden of Friendship by Valatine