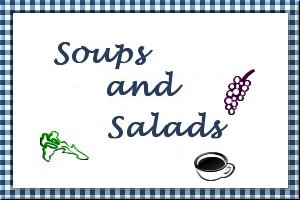 Atomic Salad
Submitted by: Wolfmama
3 large cloves garlic, minced
1/4 teaspoon dry mustard
1 teaspoon salt
1/2 teaspoon pepper
2 tablespoons lemon juice
2 tablespoons Parmesan cheese, grated
1/2 cup oil (either all salad or mix salad and olive oil)
1 bunch fresh spinach leaves
In the bottom of your salad bowl, mix together all ingredients. Tear 1 bunch fresh spinach leaves and/or other lettuce.
Use about 1 1/2 to 2 bunches in all. You can include at this point cauliflowerettes, broccoli, celery and carrots. Cover without tossing until serving time. Just prior to dinner, add cherry tomato halves, radish slices, mushroom slices and croutons. Now toss and toss and toss. The more the better. Now stand back and wait for the compliments. The greens are crisp and the dressing wonderful. This can be as simple as greens, tomatoes and croutons or very elaborate, adding whatever you prefer. Some suggestions might be marinated artichoke hearts, Feta cheese, bacon bits, chopped eggs. Makes 4-6 servings.

Black-Eyed Pea and Chick Pea Salad
Submitted by: Wolfmama
3 tablespoons vinegar
1 1/2 teaspoon salt
1/3 cup oil
1/8 teaspoon hot pepper sauce
2 cloves garlic, crushed
5 (16 oonce) cans black-eyed peas rinsed, drained well
1 (16 ounce) can chick peas, rinsed, drained well
1/2 cup chopped pimentos
1/2 cup chopped green onions
lettuce leaves
In a large bowl beat vinegar and salt until salt is partially dissolved. Beat in oil, pepper sauce and garlic until well blended. Add black-eyed peas, chickpeas, pimentos and green onions. Toss to coat. Cover, stirring occasionally, chill several hours. Serve from lettuce lined bowl or platter. Makes about 24 servings.

German Potato Salad
Submitted by: Wolfmama
12 boiled potatoes
12 slices bacon
1 large onion, chopped fine
2 tablespoons flour
2 teaspoons salt
1/2 teaspoon pepper
6 tablespoons sugar
2/3 cup white vinegar
1 1/3 cups water
Cut bacon into small pieces. Fry until bacon is brown. Pour off 1/2 of grease. Add onions and stir in flour, salt, pepper, sugar, vinegar and water. Cook until thick. Add to potatoes. Reheat to serve.

To submit your favorite recipes to be included in the Garden of Friendship Recipe Book, please email them to Barbiel
Background graphics made especially for the Recipes Committee of the Garden of Friendship by Valatine