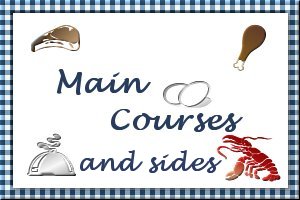 Marinara Sauce
Submitted by: Sugie
4 tablespoons olive oil
1 large onion, diced
2 cloves garlic, minced
1/3 cup fresh basil leaves, coarsely chopped
4 28-ounce cans crushed tomatoes
1 6-ounce can tomato paste
2 tablespoons sugar
Salt and pepper to taste
In a large pot saute onion and garlic in olive oil until tender. Add basil, crushed tomatoes and tomato paste. Add sugar and salt to taste and simmer for several minutes until ready to serve. You may serve this sauce with your favorite pasta or make pasta of your own (recipe to follow). This recipe is reproduced just as it was given to us. It results in a very tomatoey sauce. You can probably cut out at least one can of the tomatoes and still have a very tasty sauce. You may also add a pound of cooked ground beef or your favorite sauteed vegetable like zucchini or mushrooms. If you like seafood add steamed clams or shrimp. As always, top with grated Parmesan or Romano cheese.
The Skinny: Use your favorite sugar substitute.

Italian Tomato Sauce
Submitted by: Brenda
2 tablespoons olive oil
1 large onion, chopped fine
2 garlic cloved, minced
2 tablespoons oregano leaves
2 tablespoons minced parsley
1 tablespoon basil
1/2 teaspoon rosemary
1 teaspoon black pepper
1 teaspoon salt
2 teaspoon sugar
2 teaspoon vinegar
1 12-ounce can tomato paste
2 15-ounce cans crushed tomatoes
2 15-ounce cans chunky tomato sauce
1 8-ounce can tomato sauce

Simmer all ingredients (except for tomato items) for 15 minutes. Then add tomatoe ingredients. Simmer for 2-3 hours.
To make meat sauce: Add 2 pounds browned ground beef and/or Italian sausage. Mushrooms can also be added. This sauce freezes well.

Cajun-Style Etouffee Sauce
Etouffee means "to smother." Serve over grilled chicken or roast pork.
Submitted by: Deelight
1 teaspoon olive oil
1 large onion, cut into strips
1 large green bell pepper, cut into strips
1 teaspoon garlic, minced
1 cup tomatoes, diced
1/4 pound smoked sausage sliced
1 teaspoon cajun seasoning (like blackening spice blend)
Saute pepper, onion, and garlic in oil until just soft. Add remaining ingredients and cook until heated through. Serve over grilled chicken or roast pork.
To submit your favorite recipes to be included in the Garden of Friendship Recipe Book, please email them to Barbiel
Background graphics made especially for the Recipes Committee of the Garden of Friendship by Valatine