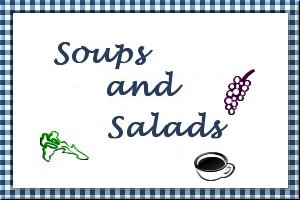 Fresh Tuna, Potato and Green Pepper Stew
Submitted by: Merribuck
1/2 cup Olive oil
1 medium onion, chopped
1 green bell pepper, cut into strips
3 large baking potatoes, peeled and cut into bite-sized chunks
1/2 cup Biscayne Sauce, or 2 tablespoons paprika
3 cups water
1 pound fresh tuna, cut into small chunks
salt to taste
In a stockpot, heat the Olive oil over medium heat. Sauté the onion for about 3 minutes, just until it begins to soften. Add the green pepper and cook for another 3 minutes. Add the potatoes and Biscayne Sauce or paprika, mix well, and then add the water. Bring the mixture to a boil over medium-high heat, stirring now and then, until it boils. Reduce the heat and cook the stew at a low simmer, uncovered, for about 20 minutes, until the potatoes are fork-tender. Add the tuna to the stew, season to taste with salt, and cook gently for 3 to 4 minutes, just until the tuna is opaque throughout. Transfer the stew to a casserole and serve. Yield: 8 servings.

Italian Wedding Soup
Submitted by: Barbiel
4 lb chicken legs or mixed parts
7 qts water
12 bouillon cubes or to taste
2 cups diced onions
4 celery stalks, finely chopped
5 carrots, halved then finely sliced on the bias
1 head escarole, washed and torn into hunks
4 eggs
oil
1 lb. ground meat or combination beef, pork and veal
1/2 to 3/4 cup grated Romano cheese
1/2 cup milk
1/2 cup bread crumbs
1 or 2 eggs
pinch of basil and oregano
1/4 cups diced onions
1 tablespoon chopped parsley
1 clove garlic, mashed and chopped
Wash chicken parts and cover with water; bring to boil. Add half bouillon cubes and all vegetables, except escarole. When water boils, reduce to simmer to cook chicken. When chicken is cooked, remove to cool. Debone, then return to soup (skim grease as it floats to surface; also make sure no bones are left in pot). Let simmer a few hours (3 to 4 hours). Mix ground meat, cheese, milk, bread crumbs, eggs, basil, oregano, onions, parsley and garlic. Mix well, then roll into meatballs, 3/4-inch in diameter. Then brown evenly in hot oil. Drain well, then add to soup. Skim grease as it comes to surface. Add remaining bouillon cubes and continue to cook. During last 30 minutes, add escarole and stir. During last 10 minutes, whip eggs. Then add hot stock and mix well. Then add a little more hot stock and mix again. Then add to soup and stir. The eggs should resemble little cogs. Serve with grated cheese.

Pasta Fagioli Stew
Submitted by: Merribuck
1 pound ground beef
1 small onion, diced (1 cup)
1 large carrot, julienned (1 cup)
3 stalks celery, chopped (1 cup)
2 cloves garlic, minced
2 14.5-ounce cans diced tomatoes
1 15-ounce can red kidney beans (with liquid)
1 15-ounce can great northern beans (with liquid)
1 15-ounce can tomato sauce
1 12-ounce can V-8 juice
1 tablespoon white vinegar
1 1/2 teaspoons salt
1 teaspoon oregano
1 teaspoon basil
1/2 teaspoon pepper
1/2 teaspoon thyme
1/2 pound (1/2 package) Ditali pasta
Brown the ground beef in a large saucepan or pot over medium heat. Drain off most of the fat. Add onion, carrot, celery and garlic and sauté for 10 minutes. Add remaining ingredients, except pasta and simmer for 1 hour. About 50 minutes into simmer time, cook the pasta in 1 1/2 to 2 quarts of boiling water over high heat. Cook for 10 minutes or just until pasta is al dente, or slightly tough. Drain. Add the pasta to the large pot of soup. Simmer for 5-10 minutes and serve. Serves 8.

To submit your favorite recipes to be included in the Garden of Friendship Recipe Book, please email them to Barbiel
Background graphics made especially for the Recipes Committee of the Garden of Friendship by Valatine