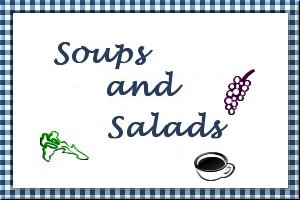 Spiced Butternut Soup
Submitted by: BettyG
3 pounds butternut squash, halved and seeded
2 tablespoons butter
1 medium onion, sliced
1 leek, sliced
2 cloves garlic, sliced
2 (49.5 fluid ounce) cans chicken broth
2 large russet potatoes, peeled and quartered
1/8 teaspoon cayenne pepper
1/8 teaspoon ground allspice
1/8 teaspoon ground nutmeg
1/8 teaspoon ground ginger
salt to taste
pepper to taste
1/2 cup Sherry wine
1 cup half-and-half cream
1/2 cup Sour cream (optional)
Preheat the oven to 375°F. Pour a thin layer of water in a baking dish, or a cookie sheet with sides. Place the squash halves cut side down on the dish. Bake for about 40 minutes or until soft. Cool slightly, then remove the peel. Set aside. Melt the butter in a large pot over medium heat. Add the onion, leek and garlic, and saute for a few minutes, until tender. Pour the chicken broth into the pot. Add the potatoes, and bring to a boil. Cook for about 20 minutes, or until soft. Add the squash, and mash with the potatoes until chunks are small. Transfer to a blender or food processor in batches, and puree until smooth. Return to the pot. Season the soup with cayenne pepper, allspice, nutmeg, ginger, salt and pepper. Stir in the Sherry and half-and-half cream. Heat through, but do not boil. Ladle into bowls, and top with a dollop of Sour cream.

Hearty Clam Chowder
Submitted by: BettyG
1 (8 ounce) jar clam juice
3 large russet potatoes, peeled and cubed
8 slices bacon, cut into small pieces
1 large onion, chopped
2 stalks celery, diced
2 quarts shucked clams, with liquid
2 cups half-and-half cream
pepper to taste (optional)
In a small saucepan, heat clam juice and peeled potatoes. Bring water to a boil and let simmer until tender, about 15 minutes. Place bacon in a large stock pot. Cook over medium high heat until evenly brown. Stir in onions and celery. Cook until vegetables are soft. Add potatoes, clam juice and clams to the stock pot. Heat until simmering. In a separate pot, gently warm (do not boil) half and half. Pour warm half and half into the stock pot and heat just until warmed through. Do not boil the chowder or the cream will separate. Serve hot. Easily serves 8.

Three Sisters Stew with Dumplings
Submitted by: Merribuck
1/2 cup Anasazi or pinto beans
1/2 cup dried Christmas or plain white lima beans
1/2 cup dried white beans
1/2 cup dried black beans (or 2 cups of any type bean you wish)
1 tablespoon Olive oil
1 1/2 cups yellow onion, chopped
1 1/2 cups green bell pepper, chopped
2 tablespoons garlic, chopped
1 fresh jalapeno pepper, seeded and chopped
2 teaspoons cumin seed, dry roasted & ground
1/8 teaspoon cayenne pepper
1 teaspoon chili powder
2 1/2 cups tomatoes with juice
3 quarts water
3 cups corn, drained
2 cups zucchini, yellow or other summer squash, diced
salt and pepper to taste
Dumplings (recipe below)
Stew: Place the beans in a large saucepan or Dutch oven. Cover with water by 2".And soak two hours or overnight. Drain and set aside. Heat Olive oil in a large saucepan or Dutch oven over medium-high hear. Saute the onions, bell pepper, garlic and jalapeno until soft, about 5 minutes. In a small, dry skillet, toast the cumin seed until aromatic and lightly browned. Grind in a spice mill or mini food processor or coffee grinder. Add to the onion mixture. In same small skillet, lightly toast thec ayenne and chili powder being careful not to burn. Add to the onion mixture. Add the tomatoes to the onion mixture and simmer for 15 minutes. Add the water and drained beans to the pan and bring to a boil. Reduce heat and simmer until beans are tender, about 1 1/2 to 2 hours. Cut the corn kernels off the cob. Add the corn and squash and cook until the squash is tender, about 10 minutes. Add salt and pepper to taste. Serve with Dumplings.
Dumplings:
1/2 cup yellow corn meal
1/2 cup all-purpose flour
2 teaspoons baking powder
1/2 teaspoon salt
1 whole egg
1/3 cup milk
1 tablespoon Unsalted butter, melted
1/2 cup corn, drained
In a mixing bowl, stir together the cornmeal, flour, baking powder and salt. In another bowl, whisk together the egg, milk and melted butter. Add the liquid mixture to the dry and mix until just incorporated. Fold in the corn kernels. Drop the batter by heaping tablespoons full into the barely simmering stew, covering the top of the stew (about 16 dumplings). Cover and cook about 15-20 minutes, until a wooden toothpick or skewer inserted into the centers of the dumplings comes out clean. Spoon the stew into bowls and top each with several dumplings. Serve immediately.

To submit your favorite recipes to be included in the Garden of Friendship Recipe Book, please email them to Barbiel
Background graphics made especially for the Recipes Committee of the Garden of Friendship by Valatine