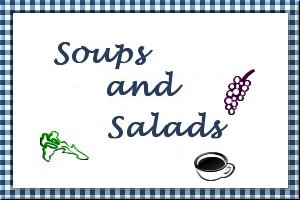 Milanses Veal/Chicken or Beef Stew
Submitted by: Kathie Maclean-Racicot
Here's a great idea. Cook ahead meals that you freeze for later.
No matter what size your family is, freeze individually or larger portions.
1/2 cup all purpose flour
3/4 teaspoon pepper
2 1/2 pounds boneless veal cubes
1/4 cup olive oil
1 cup dry white wine
3 cups chicken stock
4 cloves of garlic, minced
6 stalks of celery chopped
4 carrots chopped
2 small leeks chopped
1 28-ounce can diced tomatoes
2 teaspoon each of dried basil, thyme and Italian spices
1/4 cup chopped fresh parsley
1 teaspoon salt
1 teaspoon finely grated lemon rind
2 tablespoons lemon juice
In a plastic bag toss flour with pepper, add veal and shake to coat the meat. In Dutch Oven heat oil over high heat, brown meat in batches for about 5 minutes. Transfer to a bowl with a slotted spoon. Add wine to the pan, cook, scraping the brown bits from the bottom of the pan for about 4 minutes or until reduced by half. Add stock, simmer for 5 minutes, add garlic, celery, carrots, leeks, onions, tomatoes, basil, thyme, Italian seasoning and meat. Reduce the heat to medium-low, cover and cook stirring occasionally for about 1 hour or until the meat is tender. Stir in the parsley, salt, lemon rind and lemon juice.
To store and use later:
Let stew cool then freeze in airtight containers. Thaw in the refrigerator for 48 hours or in microwave for 1 hour, breaking up chunks. Reheat in a saucepan with the lid on over medium heat for about 30 minutes, stirring occasionally. Alternatively, you can microwave on Medium-High/70% heat for 10 minutes stirring twice. Makes 8 servings.

Black Bean Chili
Submitted by: Deelight
1 1/2 pound ground beef
1/2 teaspoon arlic, minced
1 1/2 tablespoons cumin
2 cups black beans

1 cup tomatoes, diced
1/2 cup mild green chilies, chopped
1 cup beer
Salt, pepper, and hot sauce to taste
Monterey Jack cheese, grated
In a heavy soup pot, brown the beef. Add the onion and garlic and cook until just brown. Drain off any excess fat. Add the remaining ingredients (except the cheese). Bring to just under a boil. Reduce the heat and simmer for 1 1/2 hours. Serve warm, garnished with the cheese. Serves 4-6.

Plain Pastry
Use for Chicken and Dumplings and Chicken Potpie
Submitted by: Mystic
2 cups all purpose flour
1 teaspoon salt

2/3 cup shortening
5 to 6 tablespoons cold water

Sift together flour and salt; cut in shortening with pastry blender until mixture is crumbly. Add cold water a little at a time, tossing with a fork until all the flour coated bits of shortening are dampened. Turn mixture out onto a square of wax paper or form a ball by pressing firmly. Chill pastry for easier handling. Yield: 1 dumplings recipe; 1 large or 2 medium potpies.

To submit your favorite recipes to be included in the Garden of Friendship Recipe Book, please email them to Barbiel
Background graphics made especially for the Recipes Committee of the Garden of Friendship by Valatine