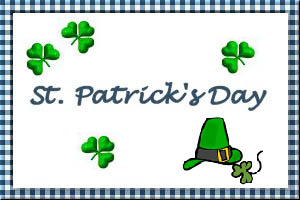 Irish Cream Bundt Cake
Submitted by: Sugie
1 cup chopped pecans
1 (18.5 ounce) package yellow cake mix
1 (3.4 ounce) package instant vanilla pudding mix
4 eggs
1/4 cup water
1/2 cup vegetable oil
3/4 cup Irish cream liqueur
1/2 cup butter
1/4 cup water
1 cup white sugar
1/4 cup Irish cream liqueur

Preheat oven to 325°F. Grease and flour a 10 inch bundt pan. Sprinkle chopped nuts evenly over botttom of pan. In a large bowl, combine cake mix and pudding mix. Mix in eggs, 1/4 cup water, 1/2 cup oil and 3/4 cup Irish cream liqueur. Beat for 5 minutes at high speed. Pour batter over nuts in pan. Bake in the preheated oven for 60 minutes, or until a toothpick inserted into the cake comes out clean. Cool for 10 minutes in the pan, then invert onto the serving dish. Prick top and sides of cake. Spoon glaze over top and brush onto sides of cake. Allow to absorb glaze repeat until all glaze is used up. Makes 1 10-inch bundt cake.
Glaze: In a saucepan, combine butter, 1/4 cup water and 1 cup sugar. Bring to a boil and continue boiling for 5 minutes, stirring constantly. Remove from heat and stir in 1/4 cup Irish cream.

Bailey's Strawberry Pie
Submitted by: Merribuck
1 large container frozen non-dairy whipped topping
(thawed)
2 cups fresh strawberries, sliced
18 ounce container strawberry yogurt
1/2 cup Baileys
19" pie base
Slice strawberries (reserve some for garnish if desired) and marinate in Baileys for 2 hours. Gently fold yogurt into thawed whipped topping. Add strawberries and Baileys. Gently fold ingredients together and pour into pie crust. Garnish with additional whipped topping and whole strawberries if desired. Refrigerate 2 hours. Serves 6 to 8.
Note: Frozen berries may be used; drain well before using.

Irish Cream Cheesecake
Submitted by: JoyC
1 cup Graham Cracker crumbs
1/4 cup sugar
1/4 cup margarine, melted
1 envelope unflavored gelatin
1/2 cup cold water
1 cup sugar
3 large eggs, separated
16 oz cream cheese, softened
2 tablespoons cocoa
2 tablespoons Bourbon
1 cup whipping cream, whipped
small silver candy balls to garnish
Combine graham cracker crumbs, sugar, and margarine; press onto bottom of 9-inch springform pan. Soften gelatin in water, stir over low heat until dissolved. Blend in 3/4 cup sugar and beaten egg yolks; cook stirring constantly, over low heat, 3 minutes. Combine cream cheese and cocoa, mixing at medium speed on electric mixer until well blended. Gradually add gelatin mixture and bourbon, mixing until well blended. Chill until thickened, but not set. Beat egg whites until foamy, gradually adding the remaining sugar, beating until stiff peaks form. Fold egg whites and whipped cream into cheese mixture and pour over crust. Chill until firm. Garnish with chocolate curls and small silver candy balls, if desired.
Note: Substitute 2 tablespoons cold coffee for Bourbon.

To submit your favorite recipes to be included in the Garden of Friendship Recipe Book, please email them to Barbiel
Background graphics made especially for the Recipes Committee of the Garden of Friendship by Valatine