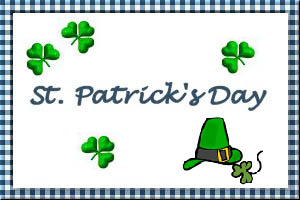 Pistachio Cake
Submitted by: Barbiel
Cake:
1 package instant pistachio pudding mix
1 box white cake mix
1 cup oil, plus 1 tablespoon oil
1/2 cup pistachio nuts, chopped (optional)
1 cup ginger ale
3 eggs
Frosting:
1 package instant pistachio pudding mix
1 (14 ounce) can sweetened condensed milk
1 (12 ounce) carton frozen non-dairy whipped topping, thawed
Combine cake ingredients. Mix about 5 minutes on medium speed. Spray two 9-inch cake pans with cooking spray. Evenly divide the batter between pans. Bake at 350°F for 20 minutes. Cool completely before frosting.
Frosting: Combine all ingredients, stirring by hand. Frost cake and refrigerate.

Conemarra Tart
Submitted by: Barbiel
1 cup self rising flour
1 beaten egg
1/4 cup sugar
2 large apples
1/4 cup milk
2 oz butter
pinch of salt
1/2 teaspoon ground ginger
For the top: 1/4 teaspoon cinnamon,1/4 teaspoon nutmeg.
Sift flour, salt, ginger and sugar. Rub in the butter. Add eggs and milk to bake a soft dough. Roll out on a floured board. Cover the base of a greased pie dish with the pastry. Grate the apples and sprinkle onto the pastry. Dot with butter. Sprinkle cinnamon and nutmeg over top. Bake in a moderate oven for 1/2 hour. Serve hot with custard.

Lemon-Irish Whiskey Cake
Submitted by: Barbiel
1 lemon, zest of, cut into julienne
3/4 cup superfine sugar
(regular sugar can be processed in a blender of food processor)
3 eggs, beaten
1/4 cup Irish whiskey
3/4 cup butter, at room temperature
2 cups flour
3/4 cup almonds, ground
1 pinch salt
Place julienned lemon zest in a small bowl. Let it soak in whiskey overnight. The next day, preheat oven to 350°F. Grease a 9 inch cake pan. Cream the butter and sugar together until light and fluffy and then whisk in the eggs. Sift the flour and add to the butter mixture together with the salt. Stir to blend. Fold in the ground almonds. Strain the whiskey, discarding the zest and stir the whiskey into the batter. Pour into the prepared pan, and bake for about one hour, until golden brown, and a toothpick inserted in the center comes out clean. Makes 10 servings.
Note: Ideally this recipe should be started the day before baking.

To submit your favorite recipes to be included in the Garden of Friendship Recipe Book, please email them to Barbiel
Background graphics made especially for the Recipes Committee of the Garden of Friendship by Valatine