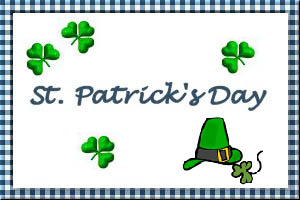 Oat Cake with Warm Mixed Berry Compote and Clotted Cream
Submitted by: Lady Lynda
1 cup rolled oats, not instant
1 1/2 cups boiling water
1 1/2 cups all-purpose flour
1 teaspoon baking soda
1 teaspoon ground cinnamon
1/4 teaspoon freshly grated nutmeg
1/4 teaspoon salt
1 stick unsalted butter, softened
1 cup packed light brown sugar
1/2 cup sugar
2 large eggs
1 teaspoon pure vanilla extract
Mixed Berry Compote (recipe below)
clotted cream, for serving
Preheat oven to 350°F. Butter and flour a 9-inch baking pan. Place oats in a bowl, pour the boiling water over and let soak for 30 minutes. Drain well. Sift together the flour, baking soda, cinnamon, nutmeg and salt on waxed paper. Place butter and sugars in the bowl of a mixer fitted with the paddle attachment and mix until light and fluffy. Add the eggs, one at a time and mix until smooth. Add the dry ingredients and mix until just combined. Scrape the batter evenly into the prepared pan and bake in the oven until a toothpick inserted into the center comes out with a few moist crumbs, about 35 to 40 minutes. Place on a baking rack and let cool for 40 minutes; this cake is best served warm. Serve the cake topped with some of the warm Mixed Berry Compote and a large dollop of clotted cream.
Mixed Berry Compote:
2 teaspoons cornstarch
1 1/2 cups fresh orange juice plus 2 teaspoons
3 tablespoons honey
1 vanilla bean, split
1 cup fresh blueberries
1 cup fresh blackberries
2 cups fresh raspberries
Dissolve the cornstarch in the 2 teaspoons orange juice. Set aside. Combine the 1 1/2 cups orange juice, the honey and vanilla bean in a medium saucepan and bring to a boil over high heat, let cook for 2 minutes or until the honey has completely dissolved. Add the blueberries and blackberries and cook for 2 minutes. Add the cornstarch and cook until the mixture thickens slightly, about 2 minutes. Remove from the heat and fold in the raspberries. Discard the vanilla bean. Serve warm. Yield: 6 to 8 servings.

Green Mint Pie
Submitted by: Praying Bear
1 large deep dish graham cracker crust
Filling (ingredients below)
Filling:
2 boxes instant vanilla pudding mix
3 cups cold milk
8 oz.carton whipped topping, green food color, a few drops peppermint oil
2 oz shaved chocolate
Mix pudding mixes with milk until well blended with electric mixer. Mix in whipped topping and blend well. Add enough food color to tint mixture light green, along with a few drops peppermint oil. Fold in the shaved chocolate, and spead mixture into the graham cracker crust.
Note: This pie is very rich, and will make up to 12 servings.

Title
Submitted by:
Ingredients
Ingredients
Instructions

To submit your favorite recipes to be included in the Garden of Friendship Recipe Book, please email them to Barbiel
Background graphics made especially for the Recipes Committee of the Garden of Friendship by Valatine