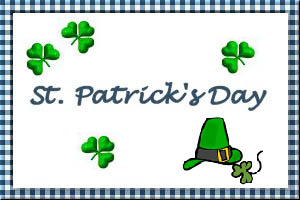 Cream Cheese Sugar Cookies
Submitted by: Wolfmama
1 cup white sugar
1 cup butter, softened
1 (3 ounce) package cream cheese, softened
1/2 teaspoon salt
1/2 teaspoon almond extract
1/2 teaspoon vanilla extract
1 egg yolk
2 1/4 cups all-purpose flour
In a large bowl, combine the sugar, butter, cream cheese, salt, almond and vanilla extracts, and egg yolk. Beat until smooth. Stir in flour until well blended. Chill the dough for 8 hours or overnight. Preheat oven to 375°F (190°C). On a lightly floured surface, roll out the dough 1/3 at a time to 1/8 inch thickness, refrigerating remaining dough until ready to use. Cut into desired shapes with lightly floured cookie cutters. Place 1 inch apart on ungreased cookie sheets. Leave cookies plain for frosting, or brush with slightly beaten egg white and sprinkle with candy sprinkles or colored sugar. Bake for 7 to 10 minutes in the preheated oven, or until light and golden brown. Cool cookies completely before frosting.

Zucchini-Oatmeal Cookies
Submitted by: LadyLynda
1/2 cup butter
3/4 cup white sugar
1 egg
1/2 teaspoon vanilla extract
1 1/2 cups grated zucchini
1 1/2 cups all purpose flour
1/2 teaspoon baking soda
1 teaspoon ground cinnamon
1 cup quick cooking oats
1 cup granola
2 cups semisweet chocolate chips
Preheat oven to 350°F (175°C). In a medium bowl, cream butter and sugar until fluffy. Stir in the egg and vanilla, mix well, then stir in the shredded zucchini. Sift together the flour, baking soda and cinnamon, stir into the zucchini mixture. Finally, stir in the oats, granola and chocolate chips. Drop dough from a teaspoon onto an unprepared cookie sheet. Leave at least 2 inches between cookies. Bake for 10 to 12 minutes in the preheated oven. The cookies will stay soft and moist because of the zucchini. Makes 24 servings.
Note: These cookies are green oatmeal cookies - without adding any food coloring!

Peppermint Brownies
Submitted by: LadyLynda
2 squares unsweetened chocolate
1/3 cup butter
3/4 cup sugar
2 eggs, beaten
1/2 teaspoons peppermint extract
1/3 cup all purpose flour
1/4 cup chopped pecans
1/4 teaspoon salt
Melt chocolate and butter in a saucepan and slowly add sugar stirring constantly until blended. Add beaten eggs and stir in extract. Remove from heat and add flour, nuts and salt. Pour into a greased and floured 10 square cake pan and cook at 350°F for 25 -30 minutes.

To submit your favorite recipes to be included in the Garden of Friendship Recipe Book, please email them to Barbiel
Background graphics made especially for the Recipes Committee of the Garden of Friendship by Valatine