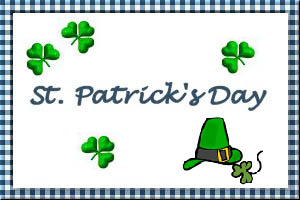 Corned Beef Hash with Fried Eggs
Submitted by: Merribuck
1 large onion, cut into 3/4-inch pieces
1 large garlic clove, minced
1/2 stick (1/4 cup) unsalted butter
1 green bell pepper, chopped coarse
1 tablespoon all-purpose flour
3/4 cup beef broth
2 tablespoons beet horseradish
1 tablespoon Worcestershire sauce
1/2-pound cooked corned beef (from a 3 to 4 pound corned beef brisket), cut into 3/4-inch cubes (about 2 cups)
2 russet baking potatoes (about 1 pound), cooked, peeled and cut into 1/2-inch dice
salt and pepper, to taste
fried eggs, as an accompaniment
In a large non-stick skillet cook onion and garlic in butter over moderate heat, stirring, until onion is golden. Add bell pepper and cook stirring, 5 minutes. Sprinkle flour over mixture and cook stirring, 2 minutes. Stir in broth, horseradish and Worcestershire sauce and simmer, stirring, 2 minutes. Add corned beef, potatoes, and salt and pepper to taste and cook over moderate heat, turning hash, until browned and crisp, about 15 minutes. Serve hash with fried eggs and Horseradish Cream (recipe below).
Horseradish Cream:
1 cup Sour cream
1/4 cup heavy cream
1/4 cup horseradish
In a small bowl stir together the sour cream, heavy cream and horseradish. Serve.

Irish Stew in Slow Cooker
Submitted by: Alice
1 1/2 lbs of chopped lamb or beef (cubed)
1/4 cup of Gluten-Free (GF) flour
(Recipe: 2 parts white rice flour, 2/3 part potato starch, 1/3 part tapioca flour)
3 cups of carrots peeled and sliced
1 celery stalk
1/2 teaspoon of white pepper (more if you like it spicy)
2 teaspoons of sea salt
1 bay leaf
1 teaspoon basil
1 tablespoon parsley
1 medium onion, chopped
1 medium diced parsnip (about 1 cup)
Put meat on the bottom of a 2 quart crock pot. Add enough warm water to cover the meat completely (between 2-3 cups). Then add the GF flour mix. Stir until the mix is completely dissolved and there are no lumps. Add the seasoning and vegetables. Mix well. Set on high and cook a minimum of 6 hours. If your stew appears a bit runny prior to serving, just drain out 1 1/2 to 2 cups of broth and let it cool. Mix it with 3-4 tablespoons of additional flour mix and bring it to a slow boil in a saucepan until it thickens. Add to stew and serve. Makes 6-8 adult-sized portions.
Note: This Irish Stew will go great with mashed potatoes, and your kids will love it and it is gluten-free, corn-free, Feingold approved, and casein-free.

Title
Submitted by:
Ingredients
Ingredients
Instructions

To submit your favorite recipes to be included in the Garden of Friendship Recipe Book, please email them to Barbiel
Background graphics made especially for the Recipes Committee of the Garden of Friendship by Valatine