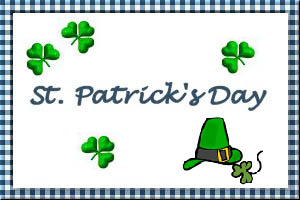 Irish Pot-Roasted Chicken
Submitted by: JoyC
1 chicken about 4.5 lb
4 oz oatmeal
1 medium onion, chopped
2 tablespoons butter
3 tablespoons stock
salt and pepper
6 oz bacon
3 medium onions, sliced
2 lb potatoes
1 seasoned flour
3 tablespoons dripping or oil
4 medium carrots, sliced
If there are giblets with the bird, take them out, wash all but the liver (reserve that for another use), and cover with water, add salt and pepper, bring to the boil and simmer for half an hour. Wipe the bird inside and out and remove any lumps of fat from the inside. Sprinkle with salt. Mix together the oatmeal, chopped onion, butter or suet, stock, and seasoning, stuff the bird with this mixture and secure well. Heat the dripping or oil and lightly fry the bacon, then chop and put into a casserole. Quickly brown the bird in the same fat and put on top of the bacon. Soften the onion and briefly saute the carrots, then add to the casserole. Strain the giblet stock and make it up to about 1/2 liter. Heat and pour over the chicken. Cover and cook in a moderate oven (350°F) for about an hour. Meanwhile, cut the potatoes into thick slices and blanch them in boiling water, or steam them for about 5 minutes. Toss them in seasoned flour and add them to the casserole, adding a little more of the giblet stock if needed. Cover with buttered wax paper and continue cooking for another 1/2 hour, taking off the paper for the last few minutes for browning. Serves 4.

Irish Sausages
Submitted by: Barbiel
1.1/2 lb. Lean pork
8 oz. pork fat, without gristle
1/2 tablespoon ground allspice
1 teaspoon salt
1 fresh ground pepper
1 pinch dried sage or marjoram
1 oz. white breadcrumbs
1 ground ginger, mace, nutmeg
1 clove
cayenne pepper (as you like)
Mince the meat and fat twice, then mix very well and season. Fry a teaspoon or so each time to check the flavor until you get it the way you like it. Add the herbs and breadcrumbs and any spices used. Fill skins as usual.

Irish Stew
Submitted by: Barbiel
1 lb lamb
3 lbs potatoes
1/2 lb carrots
1/2 lb parsnips
2 or 3 onions
oil for sautéing
1 tablespoon brown sugar
2 cups Liquid
(see Note below)
salt and pepper
5 bay leaves
1 teaspoon basil
Cut meat into 1-inch cubes. Brown the onions and the meat with a bit of oil. Slice up the carrots and parsnips . Sauté them for a few minutes and then add just a little bit of brown sugar to glaze them. Meanwhile, be peeling and slicing the potatoes. Slice small potatoes in four, big ones in 6 or 8 pieces. Stick them in a casserole dish with the meat and onions, and add the liquid. If desired, add some barley, but only a small amount (a handful), as it swells up a lot, and add the extra liquid. Add salt and pepper, a few bay leaves, some basil and other herbs if you want. Cover the dish and bake the potatoes and meat in a 350°F for about 40 minutes, then add the carrots and parsnips. If you just want to leave it cooking, you can add everything at the same time. It needs to cook for about 1 or 1.5 hours, it's ready when the potatoes are tender. Mash some of the potatoes in the liquid when you're eating it.
Note: Making the Liquid: Stock from the bones if you have time to make it: or a combination of meat stock, wine and water, whatever flavorful liquid you have to hand of your preference.

To submit your favorite recipes to be included in the Garden of Friendship Recipe Book, please email them to Barbiel
Background graphics made especially for the Recipes Committee of the Garden of Friendship by Valatine