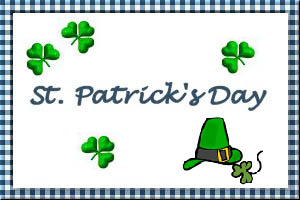 Lamb and Stout Casserole
Submitted by: Vadi
8 ounces bacon, cut into 1/2-inch dice
2 pounds lamb shoulder or lamb chops
(cut into 1-inch pieces, bones reserved)
2 tablespoons Emeril's Essence
1/2 teaspoon salt
1 tablespoon flour
2 cups diced yellow onions
1 cup diced carrots
1 cup diced leeks
3 tablespoons minced garlic
1/4 cup chopped parsley
2 tablespoons chopped fresh thyme
2 bay leaves
1 pound very small potatoes, about 1-inch in diameter
(or quartered larger potatoes)
2 cups Guinness or Murphy's Stout
1 cup beef stock
In a large, heavy pot or dutch oven, cook the bacon over medium-high heat until the fat is rendered and just brown. Remove the bacon and drain on paper towels. Remove all but 3 tablespoons oil from the pan. Season the lamb with the Essence and salt, and sprinkle with the flour. Add the meat and bones to the pan and saute until brown on all sides, about 5 minutes. Remove the meat and bones from the pan. Add the onions, carrots and leeks to the pan and saute over medium-high heat until soft, about 5 minutes. Add the garlic, parsley, thyme and bay leaves, and cook for 30 seconds. Add the stout, beef stock and potatoes, and return the meat and bones to the pot. Stir well and bring to a boil. Lower the heat to medium-low and simmer, covered, until the lamb and vegetables are tender, about 1 1/2 hours, stirring occasionally and skimming any fat which forms on the surface. Remove from the heat, adjust seasoning to taste and discard the lamb bones. Serve hot. Yield: 6 servings.

Braised Beef Short Ribs with Cheddar Polenta
Submitted by: Vadi
1 rack beef short ribs (about 2 1/2 pounds)
(cut into eight 5-ounce portions)
1 tablespoon Emeril's Original Essence
2 quarts water
2 cups sliced yellow onions
5 cloves garlic, peeled and smashed
1 cup Worcestershire sauce
1 cup packed light brown sugar
1/3 cup kosher salt
3 tablespoons Soy Sauce
2 dried ancho chili peppers
1 teaspoon red pepper flakes
Serve with:
Cheddar Polenta (recipe below)
Place the ribs in a baking pan and season both sides with the Essence. Wrap tightly in plastic wrap and refrigerate at least 6 hours or overnight. Preheat the oven to 350°F. Combine the remaining ingredients (except the polenta) in a large, heavy roasting pan or large, heavy pot, and bring to a simmer over medium-high heat. Adjust the seasoning to taste. Remove the plastic wrap from the ribs. Add to the pot, cover, and cook in the oven until the ribs are tender and the meat falls from the bones, 4 to 4 1/2 hours. Remove from the oven. To serve, divide the polenta among 4 large bowls. Place one rib portion on top of each polenta serving and top with cooking liquid. Spoon coleslaw over each portion and serve immediately. Makes 4 main course, 8 appetizer servings.
To be served with:
Cheddar Polenta:
4 cups water
2 1/2 cups milk
2 teaspoons minced garlic
1 bay leaf
2 teaspoons chopped fresh thyme
1 1/2 teaspoons salt
1/2 teaspoon freshly ground black pepper
1 1/2 cups yellow cornmeal
4 tablespoons unsalted butter, cut into pieces
1 cup grated cheddar cheese
2 tablespoons grated Parmesan cheese
Combine the water, milk, garlic, bay leaf, thyme, salt, and pepper in a large, heavy saucepan, and bring to a boil. Gradually whisk in the corn meal and reduce the heat to low. Cook, stirring often with a large wooden spoon, until smooth and creamy, 35 to 40 minutes. Add the butter, cheddar and Parmesan cheeses, and stir until melted. Remove from the heat and discard the bay leaf. Adjust the seasoning to taste and serve hot.

Lamb Stew with Turnips and Swedes
Submitted by: Merribuck
Recipe courtesy: Food Network
3 pounds boneless lamb shoulder
salt and freshly ground black pepper
3 medium onions, peeled and quartered (or 12 baby onions)
1 leek, white and light green, coarsely chopped
5 swedes (rutabagas), peeled and quartered
2 turnips, peeled and cut into eighths
2 1/2 cups lamb stock or water
12 baby redskinned potatoes
4 tablespoons unsalted butter
4 tablespoons flour
1/4 cup freshly chopped parsley
1 tablespoon chopped fresh chives
Cut the shoulder meat into 1 1/4inch cubes and trim off the large chunks of fat. Place the fat in a heavy pan or Dutch oven over medium-low heat and cook until the fat runs out, about 5 minutes. Discard any solid bits of fat that remain. Season the meat with salt and pepper and add to the hot fat. Brown meat on all sides, working in batches if necessary, about 5 minutes per batch.Transfer browned meat to a casserole. Add the onions, leeks, swedes, and turnips to the pot, season with salt and pepper, and brown lightly in the fat. Add the vegetables to the casserole. Pour the stock into the pan, bring to a boil, and stir to dissolve the caramelized bits. Pour into the casserole. Lay the potatoes over the vegetables in the casserole, season with salt and pepper, and bring to a boil over the stove. Cover the casserole, reduce heat to medium-low, and simmer until the lamb is tender and vegetables are cooked, stirring occasionally, about 1 hour. When stew is cooked, pour off cooking liquid into a clean saucepan. Skim off any excess fat and bring liquid to a simmer. In another saucepan, make a roux by melting the butter, then whisking in the flour until it forms a smooth paste. Cook roux over low heat for 2 minutes. Add roux to cooking liquid, whisking until thickened slightly. Add parsley and chives, taste for seasoning, and pour back over casserole. Bring casserole back up to a simmer and serve immediately. Serves 4-6.

To submit your favorite recipes to be included in the Garden of Friendship Recipe Book, please email them to Barbiel
Background graphics made especially for the Recipes Committee of the Garden of Friendship by Valatine