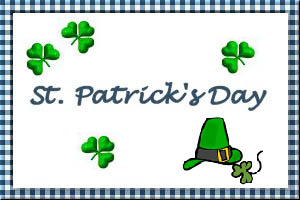 Apple-Oatmeal Crisp with Irish Whiskey Cream
Submitted by: Lady Lynda
1 stick cold unsalted butter, cut into pieces
2 pounds Rome Beauty or Winesap apples, peeled, cored, sliced
2 tablespoons fresh lemon juice
1 cup packed light brown sugar
1 cup all-purpose flour
2 tablespoons Irish whiskey
1 teaspoon cinnamon
1/4 teaspoon cardamom
pinch salt
1/4 cup Irish oatmeal
1/4 cup toasted, chopped walnut pieces
Irish Whiskey Cream (recipe below)
Preheat the oven to 375°F. Lightly butter an 11 by 7-inch baking pan and set aside. In a large skillet, melt 3 tablespoons of butter over medium-high heat. Add the apples, lemon juice, 1/2-cup of the brown sugar and 1 tablespoon of the flour. Stir well and cook for 5 minutes. Add the whiskey, cinnamon, cardamom and salt. Stir well and cook for 1 minute. Remove from the heat. In a large bowl combine the remaining flour, oatmeal and remaining 1/2-cup sugar. Add the remaining 5 tablespoons of butter, and with your fingers or a pastry blender, work the mixture until it resembles coarse crumbs. Add the walnuts and mix well. Place the apple mixture in the greased pan and sprinkle the crumb mixture evenly over the top. Bake until golden brown and bubbly, about 35 to 40 minutes. Serve hot with the Irish Whiskey Cream. Yield: 4 to 6 servings.
Irish Whiskey Cream:
1 cup heavy cream
1 tablespoon sugar
2 tablespoons Irish whiskey
Whip the cream until it begins to form soft peaks. Add the sugar and whiskey and beat until stiff peaks form. Cover and chill until needed.
Yield: about 2 cups.

Strawberry and Apple Crumble
Submitted by: Lady Lynda
1/2 pound strawberries, hulled and sliced, plus sliced strawberries for garnish
1/2 pound cooking apples (Granny Smith or Jonathan, peeled, cored and sliced)
3/4 cup granulated sugar
1/2 cup crushed walnut halves
1 teaspoon ground cinnamon
1 cup plus 2 tablespoons all-purpose flour
5 tablespoons unsalted butter
1/2 cup oatmeal
9 tablespoons packed brown sugar
confectioners' sugar, for garnish
4 pre-baked (4-inch) Tart Shells (recipe below)
Preheat the oven to 350°F. Combine the strawberries, apples, granulated sugar, walnuts and cinnamon in a saucepan over medium heat and cook, stirring occasionally, until soft. Divide the strawberry-apples mixture among the tart shells. Sift the flour into a bowl, rub the butter in until it looks like fine bread crumbs and add the oatmeal. Gently mix in the brown sugar. Sprinkle a thick layer of the crumble mixture on top of the fruit. Arrange the crumbles on a baking sheet and bake until lightly browned and hot and bubbly, about 20 minutes. Divide the crumbles among plates, place a scoop of ice cream on the top of each, sprinkle with confectioners' sugar. Garnish with strawberry slices. Yield: 4 servings.
Tart Shells:
9 tablespoons unsalted butter, at room temperature
1 1/3 cups sifted confectioners' sugar
2 beaten egg yolks
1 dash cream
2 cups all-purpose flour, sifted
In a mixer, cream the butter and sugar; then add the eggs slowly, mixing well. Add the cream. Add the flour all at once and mix to a smooth dough. Divide the dough in half and wrap in plastic wrap. Let rest in the refrigerator for 1 hour. Preheat the oven to 350°F. On a lightly floured surface, roll out half of the dough into a large square, about 1/8 inch thick (freeze the other half of the dough for another use). Cut the dough into 4 parts and line 4 (4-inch) tart pans. Line each tart with parchment paper and fill with dried beans. Bake for 15 minutes, remove the parchment and beans and bake for 15 minutes more. Let cool on a rack before serving. Yield: 4 to 8 (4-inch) Tart Shells.

Strawberry-Rhubarb Irish Crumble with Irish Whiskey Butter
Submitted by: Lady Lynda
5 cups quartered strawberries
3 cups sliced rhubarb, about 1/3-inch thick (fresh or frozen and thawed)
1/2 cup sugar
1/4 cup cornstarch
1 teaspoon fresh lemon juice
3/4 cup flour
3/4 cup old-fashioned oats
2/3 cup packed light brown sugar
pinch salt
6 tablespoons cold unsalted butter, diced
Irish Whiskey Butter (recipe below)
Preheat oven to 375°F. Lightly grease a 7-by-11-inch baking dish and set aside. In a medium bowl, combine the strawberries, rhubarb, sugar, cornstarch and lemon juice. Toss to coat. Pour the strawberry mixture into the prepared baking dish. In a medium, mixing bowl, add the flour, oats, light brown sugar,and salt, stirring to combine. Add the diced butter to the flour mixture, and using your fingers, work the mixture until it resembles coarse crumbs. Pour the crumb mixture evenly on top of the strawberry mixture. Place the baking dish in the oven and bake for 40 minutes, or until the filling is bubbly and the topping is golden brown. Serve warm with a spoonful of the Irish Whiskey Butter. Yield: 6 to 8 servings.
Irish Whiskey Butter:
1/2 cup (1 stick) unsalted butter at room temperature
3/4 cup confectioners' sugar
1/4 cup Irish whiskey
Place the butter in a mixing bowl and whip until fluffy. With the mixer running, gradually add the confectioners' sugar. Slowly add the Irish whiskey until combined. The mixture may look separated and curdled at first but if you continue whipping, it will come together. Topping may be used at room temperature or chilled.

To submit your favorite recipes to be included in the Garden of Friendship Recipe Book, please email them to Barbiel
Background graphics made especially for the Recipes Committee of the Garden of Friendship by Valatine