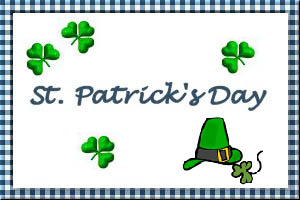 Goosberry Crumble
Submitted by: Praying Bear
250 grams (2 cups) self-raising flour
125 grams (1/2 cup) soft brown sugar
125 grams (1/2 cup) butter
1 kg (10 cups) gooseberries
200 grams (1 cup) caster sugar
Using your fingertips, rub butter lightly into the flour in a large bowl. When the texture resembles fine breadcrumbs, mix in the brown sugar. Top and tail the berries and cover with the crumble mixture in an oven-proof dish, pressing the surface down lightly. Bake for 45 minutes in the center of a pre-heated oven at gas mark 4 (180°C/ 350°F). Serve hot with cream.
Note: This dish is an easily prepared and economical dessert, especially at the time of year when gooseberries are plentiful. The basic method can be used for other fillings, such as rhubarb, apple or apple and blackberry.

Pistachio Pudding
Submitted by: Praying Bear
Mix 50 Ritz crackers, crumbled fine with 1 stick oleo. Save 1/4 cup of above for topping. Line a 9x13x2" pan with the rest. Into 1 1/2 cups milk, add 2 boxes Pistachio Pudding mix and beat for 30 seconds. Add 1/2 tub large cool whip and 1 qt. soft vanilla ice cream. Mix ingredients well and spread on top of crackers. Let set 1/2 hour or so in the refridgerator then spread with remaining cool whip and sprinkle remaining crumbs on top.

St. Patty's Day Shamrock Pancakes
Submitted by: Alice
1 cup of your favorite pancake mix
1/2 cup of finely chopped zucchini and kiwi (about 1/2 of a medium zucchini and one kiwi)
2 tablespoons oil
1/2 to 3/4 cup of milk (rice, almond, whatever you want)
1 egg
1-4 large shamrock cookie cutters (or more if you have the space)
In a mixing bowl, whisk one egg until blended. Add oil and stir. Add finely chopped kiwi and zucchini mixture. Pour in the pancake mix. Add liquid until the mixture has a thick yet smooth consistency. Add the liquid slowly as you do not want the batter to be too runny. Heat the griddle to about 350°F. Grease the sides of a metal shamrock shaped cookie cutter with your finger. Place the cutter on the preheated griddle. Using a spoon, gently scoop and pour the batter into the center of the cutter mold. Be sure to spread the batter evenly so that it fills the mold. A shallow mold works better than a wider width. Each pancake needs at least 3 minutes per side. Once the pancake has set (after about 2 minutes), carefully lift the cutter off the griddle. I used a spatula and just gently lifted the cutter in one corner. The semi-cooked batter should easily separate. If it does not, just gently place the pancake and cutter back down onto the griddle. After you have successfully removed the cutter mold flip the pancake and cook it an additional 3 minutes on the other side. This recipe makes 2-3 servings.
Note: I made these pancakes ahead of time and fast-froze them before storing them in a plastic bag (this will help to keep them from sticking to each other). On the morning of the pancake breakfast I can simply toast or microwave them for the boys. I served these with fresh kiwi and grapes, but anything goes! It's gluten, corn and casein-free.

To submit your favorite recipes to be included in the Garden of Friendship Recipe Book, please email them to Barbiel
Background graphics made especially for the Recipes Committee of the Garden of Friendship by Valatine