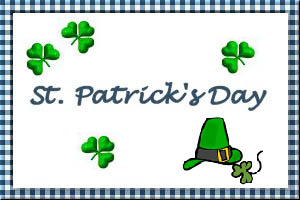 Spinach-Bacon Deviled Eggs
Submitted by: Vadi
1 dozen eggs, hard-cooked, peeled
1/2 cup frozen chopped spinach thawed, drained, squeezed dry
1/4 cup cholesterol-free (low fat) mayonnaise
1/2 cup imitation bacon bits
2 1/2 tablespoons Apple Cider vinegar
2 tablespoons margarine, softened (optional)
1 tablespoon sugar
2 teaspoon ground black pepper
1/4 teaspoon salt
fresh ground pepper to taste (optional)
Cut the eggs in half lengthwise. Scoop out yolks into a small mixing bowl and mash with a fork. Add remaining ingredients and mix well. Spoon yolk mixture into egg white halves. Chill until ready to serve.

Zucchini Sprout Omelet
Submitted by: Vadi
4 eggs, or substitute
2 celery tops, chopped fine
5 parsley sprigs, chopped fine
1 cup mung bean sprouts, chopped
1 small zucchini, sliced and then chopped
1/4 cup milk, or substitute
1/4 cup Parmesan cheese
1 tablespoon butter
1 small onion, minced
1/4 teaspoon onion powder
1/4 teaspoon garlic powder
1/2 teaspoon fruit sugar
1/2 teaspoon sweet basil
1/8 teaspoon sea salt
Heat a skillet to medium heat and add butter. Stir in the celery tops, parsley, zucchini, onion, and sprouts. Cook until the vegetables are tender. Put the eggs in a medium-sized bowl and beat in the parmesan cheese, milk, onion and garlic powder, fruit sugar, sweet basil and salt. Pour over the vegetables in the skillet. Cover and cook over low heat until eggs are set. Makes 2 servings.

Pistachio Fluff
Submitted by: LisaW
1 can (17 ounces) fruit cocktail
1 can (20 ounces) crushed pineapple
1 can (11 ounces) mandarin oranges
1/2 cup chopped pecans
2 packages (3.4 ounces each) instant pistachio pudding mix
1 cup Sour cream
1 carton (9 ounces) frozen whipped topping
Drain the fruit cocktail, mandarin oranges, and pineapple into a bowl. Reserve 1 1/2 cups of the juice. Pour the juice into a bowl, and mix in the pudding mixes and Sour cream until smooth. Add the whipped topping and nuts.Fold in the fruit. Chill at least one hour before serving.

To submit your favorite recipes to be included in the Garden of Friendship Recipe Book, please email them to Barbiel
Background graphics made especially for the Recipes Committee of the Garden of Friendship by Valatine