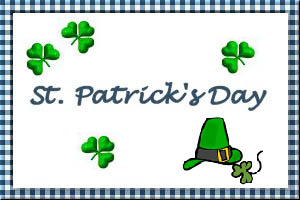 Quick Pickles
Submitted by: Merribuck
1/2 cup white vinegar
2 rounded teaspoons sugar
1 teaspoon mustard seed
1 teaspoon salt
1 clove cracked garlic
1 teaspoon dried dill or 2 tablespoons fresh dill leaves, chopped or snipped
1 bay leaf
4 Kirby* cucumbers, cut into 1-inch slices on an angle
Heat small saucepan over medium high heat. Add vinegar, sugar, mustard seed, salt and garlic to the pan and cook until it begins to simmer and sugar dissolves. Toss the dill, bay leaf, and sliced cucumbers together in a heat-proof bowl. Pour the simmering liquid over the cucumbers and stir to evenly coat. Allow to cool to room temperature or chill before serving.
Note from Merribuck: I use English cucumber when I can't find any Kirby one.
Note: Kirby*: Short and small cucumber, with bumpy yellow or green skin and used for both slicing and pickling. Like the English cucumber, it has a thin skin and inconspicuous seeds. Substitutes: burpless cucumber (much larger)

Potato Collops
Submitted by: Teresa
3 each medium potatoes
1 large onion
salt and pepper to taste
2 teaspoons chopped parsley
1/4 pound raw bacon, diced
2 tablespoons butter
1 cup scalded milk (still hot)
1/4 cup grated Cheddar cheese
Peel the potatoes and cut into very thin slices. Chop onion. Place a layer of vegetables on a greased baking dish. Sprinkle with seasonings, parsley and diced bacon. Dot with butter. Repepat layers until all ingredients are used. Pour milk over top with cheese. Cover and bake in a preheated 350°F oven for 45 minutes. Uncover and continue cooking until potatoes are done and top is nicely browned. Serving size: 1.
Note: Traditional irish dish. A "Collop" is a small portion of any food.

Maeve Cheese Fries
Submitted by: Merribuck
4 slices bread (about 1/4-inch thick)
2 tablespoons butter
1/2 cup grated hard cheese
1/2 cup processed or cream cheese
1/2 teaspoon paprika
1 clove garlic, crushed
1/2 teaspoon caraway seeds
Pinch of black pepper
2 chopped shallots or spring onions (scallions)
1 egg
bacon fat or butter for frying
green food coloring (optional)
Cream 1 tablespoon butter, add grated cheese, cream cheese, garlic, and seasonings, beating well until smooth. Chop the shallots or onions, add to the remaining butter, and fold into the cheese mixture. Spread this filling on two slices of bread, cover with the other two, pressing well together. Cut in halves or quarters, brush with beaten egg and fry golden brown in butter or bacon fat. If you wish a greenish cast to your sandwhich, add one drop of green food coloring to egg wash.

To submit your favorite recipes to be included in the Garden of Friendship Recipe Book, please email them to Barbiel
Background graphics made especially for the Recipes Committee of the Garden of Friendship by Valatine