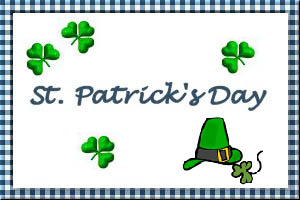 Kartoffelpuffer
Submitted by: Barbiel
1 pound raw potatoes
1/2 teaspoon salt
2 onions
3 – 4 eggs
3 tablespoons wheat flour (or quaker oats)
Oil, enough to fry
Peel, wash and grate the potatoes and the onions. Add salt, eggs and wheat or oats. Use a soup spoon to make little-medium cookies (carefully, the dough is quite fluid!) and fry them in a pan with very hot oil until they have a golden color. Serves 4 - 6 persons.
Note: Traditionally Germans eat the Kartoffelpuffer with apple sauce but it tastes delicious too (although the combination may sound very strange) with any red marmelade (strawberries, cherries, etc). It may be served as a main dish or as an appetizer.

Asparagus with Hazelnut Vinaigrette
Submitted by: Jezebel Jen
1 1/2 pounds asparagus spears, trimmed
1 cup olive oil
1/4 cup cider vinegar
1/2 teaspoon salt
1/2 teaspoon honey
1/2 teaspoon brown mustard
1/4 teaspoon ground black pepper
3/4 cup blanched hazelnuts, toasted, finely chopped
Steam asparagus spears until tender, about 3 to 6 minutes. Remove asparagus from steamer and rinse under cold water; drain. Arrange on a serving plate. In a bowl, combine olive oil, vinegar, salt, honey, mustard and pepper; mix well. Stir in hazelnuts and drizzle mixture over the asparagus. Serves 8.

Green Rice
Submitted by: Merribuck
2 tablespoons olive oil
4 tablespoons butter
1 cup minced green onions or scallions
1 cup minced parsley
1-1/2 cups finely chopped fresh spinach
2 cups short-grain rice
3-1/2 cups hot chicken soup stock
1-1/2 teaspoons salt
1/4 teaspoon black pepper, freshly ground
Parmesan or Romano cheese, fresh grated for topping
Choose a 2 quart heavy saucepan with a tight-fitting lid. Heat the pan and add the oil and 2 tablespoons of the butter. Add the ionions, parsley and spinach. Cover and cook over low heat for 5 minutes. Mix in the rice and stir until translucent. Add 2 cups of the hot chicken stock, salt and pepper. Cover and cook over low heat. Add the remaining broth, cover and cook another 10 minutes or until the rice is tender and light. Lightly mix in the remaining butter with a fork. Garnish with cheese topping. Serves 4-6.

To submit your favorite recipes to be included in the Garden of Friendship Recipe Book, please email them to Barbiel
Background graphics made especially for the Recipes Committee of the Garden of Friendship by Valatine