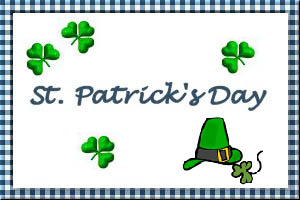 Fresh Corn Salad
Submitted by: SueW
6 ears of corn (or 16 ounce package frozen corn, thawed and drained)
1 green bell pepper, chopped
1 bunch green onions, sliced
2 tomatoes, seeded and chopped
1/2 cup Sour cream
1/3 cup Mayonnaise
1/4 cup fresh basil leaves, chopped
2 tablespoons garlic vinegar
1/4 cup grated Parmesan cheese
salt and pepper to taste
Husk corn and remove silk. In a large pot of boiling sugared water, cook corn for 1-2 minutes. This short amount of time is perfect, you just want to heat the kernels. Cut the corn off the cob using a sharp knife. Combine in a large bowl with green pepper, onions, and tomatoes. In a small bowl combine Sour cream, Mayonnaise, basil, garlic vinegar, Parmesan cheese, salt and pepper and stir to combine. Pour over corn mixture and toss gently to coat. Chill for 1 to 2 hours before serving.

Greens with Pears and Pecans Salad
Submitted by: SueW
1/2 cup pecan halves
2 tablespoons cider vinegar
1 tablespoon chopped shallots
salt and freshly ground black pepper, to taste
7 tablespoons extra-virgin Olive oil
1 quart baby salad greens, washed and dried
4 pears, quartered, cored and sliced
1/4 pound blue cheese, crumbled
Preheat the oven to 350°F. Spread the pecans out on a baking sheet and toast in the oven until they smell nutty (7 to 10 minutes). Stir the pecans once or twice as they toast. Transfer the pan to a wire rack to cool. In a small bowl, whisk together the vinegar, shallots, salt and pepper. Slowly drizzle in the Olive oil, whisking to incorporate. Taste and adjust the seasonings. In a large bowl, toss together the greens, pears, cheese and dressing. Taste and add more salt and pepper if needed. Sprinkle the nuts on top and serve immediately.

Irish Style Twice-Baked Potatoes
Submitted by: PrayingBear
4 each medium baking potatoes
1/4 cup finely diced onion
1 teaspoon Worcestershire sauce
1 teaspoon minced parsley
8 eggs, poached (optional)
4 tablespoons butter
2 tablespoons cream
salt and pepper to taste
2 cups shredded corned beef
Bake the potatoes in a hot oven. Let cool. Cut into halves and scrape out the potato leaving about 1/4 inch of potato all around the skin for a bowl effect. Mash the potatoes with the cream. Set aside. Melt the butter in a saute pan and cook the onions and green pepper until the onions are translucent. Add these to the potato mixture with the corned beef and the rest of your seasonings. Mix well. Stuff the shells with your potato mixture and bake in a 350°F oven for 30 minutes. You can serve them with a poached egg on top of the potato if it's for breakfast or a side.

To submit your favorite recipes to be included in the Garden of Friendship Recipe Book, please email them to Barbiel
Background graphics made especially for the Recipes Committee of the Garden of Friendship by Valatine